It's been almost a year since I've relaunched Nicely Done and the least I can say is that I've been busy.
First the most visible part is that the design has changed quite a bit (you probably understand if you're a designer, you always see things that can be improved).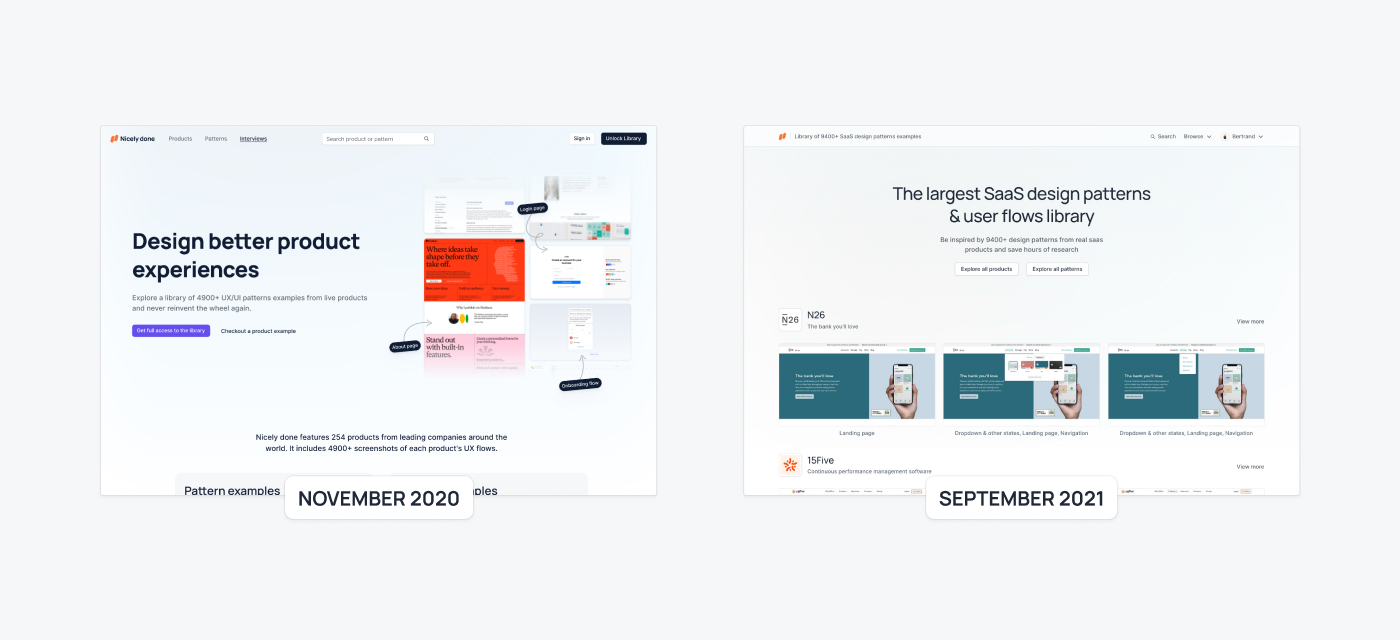 Teams account
Quickly after the launch, I've been reached out by people asking me how they could invite and manage their team. Actually it make sense, Nicely done help teams gain time by not reinventing the wheel and learning from existing User flows.
You can now manage your teammates access directly from your settings.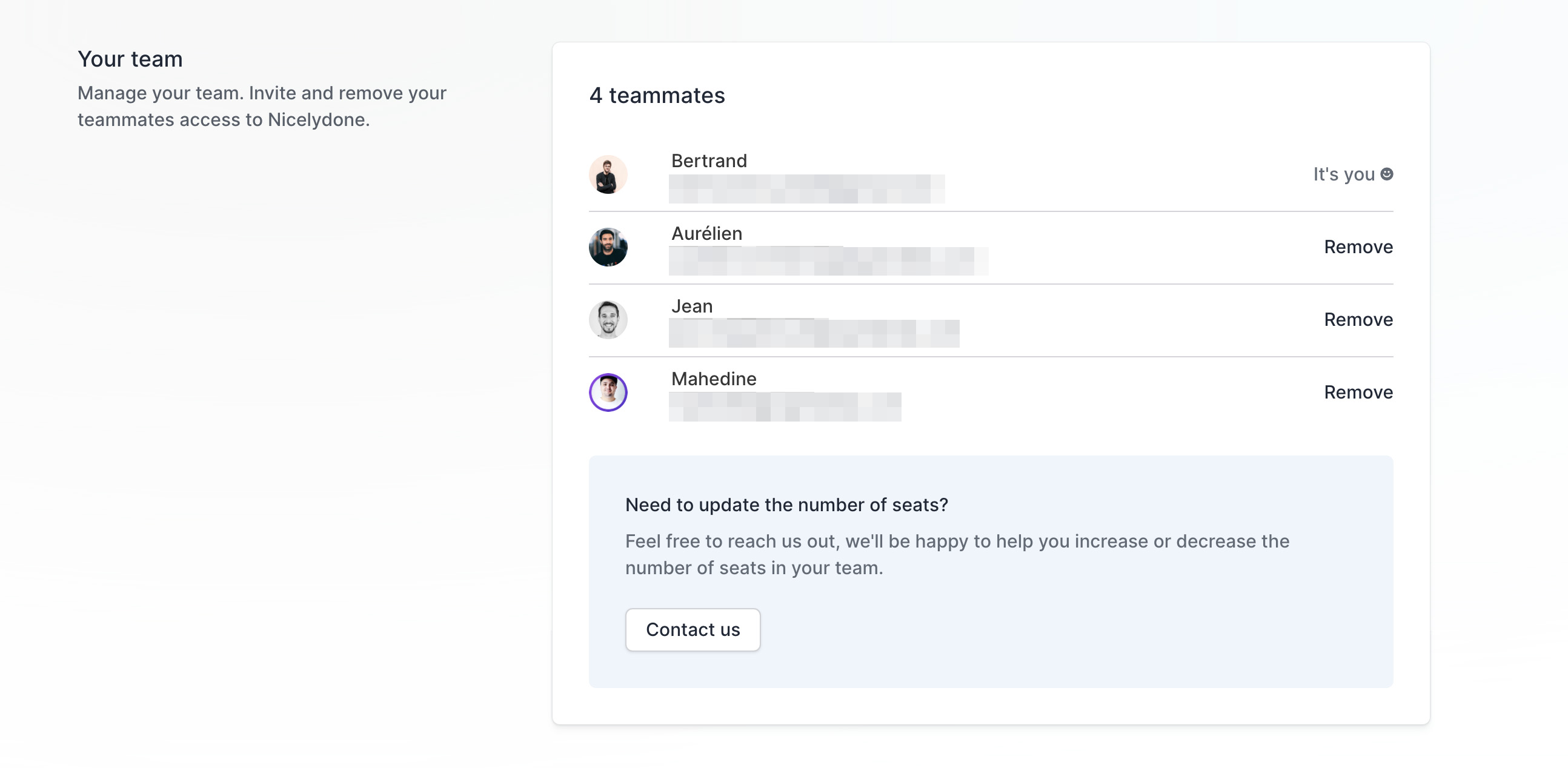 I'm happy to support the best teams such as Metalab, Maze, Lightspeed, Netguru, Bakken & Bæck, Spendesk...
Save your favourites patterns
Nicely done library is becoming bigger and bigger with more than 9400 screenshots (when I'm writing this update) so it's easy to quickly get lost and not be able to find a UI screenshot that we've viewed and find interesting.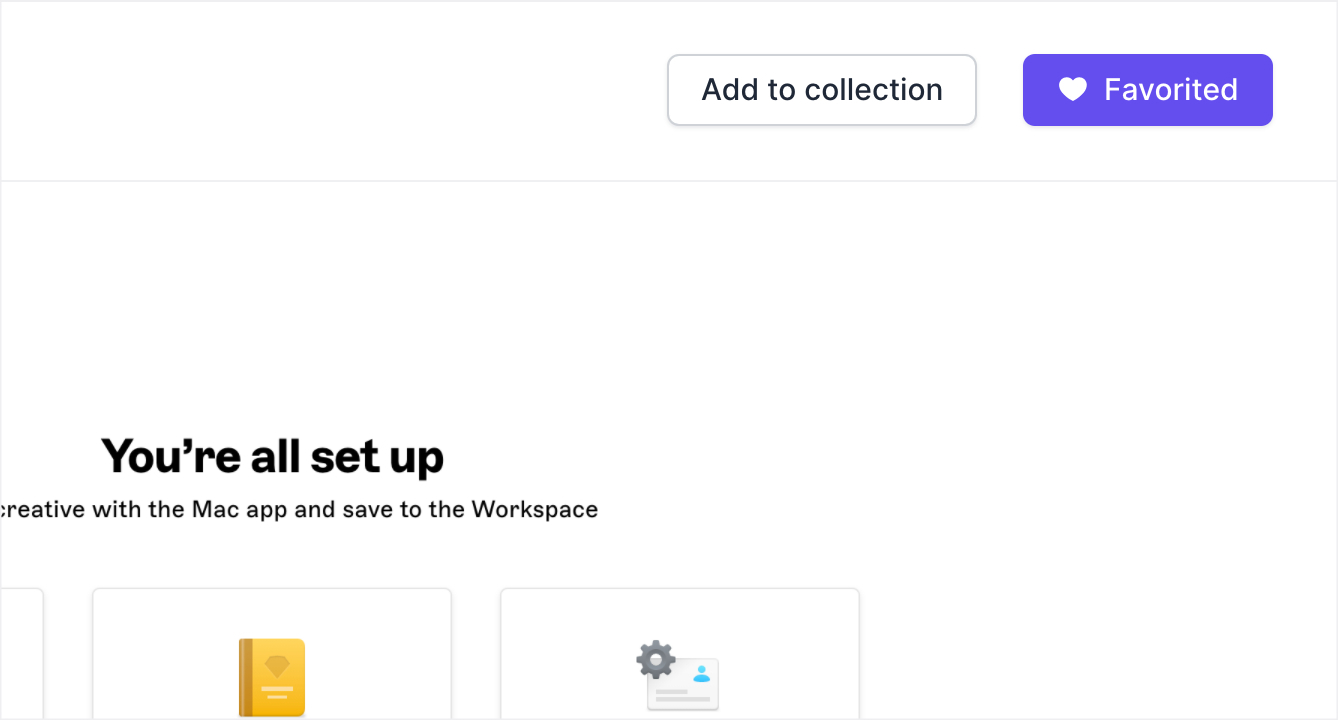 Note: this works as well for products!
You can find all your favorite patterns & products from this page (you need to be logged in to have access to it).
Organize patterns into collections
Well, this one is pretty straightforward I guess. Create collection of whatever you want. It can be focused on a project, on your favorites patterns (here's mine below with the onboarding patterns that I like the most).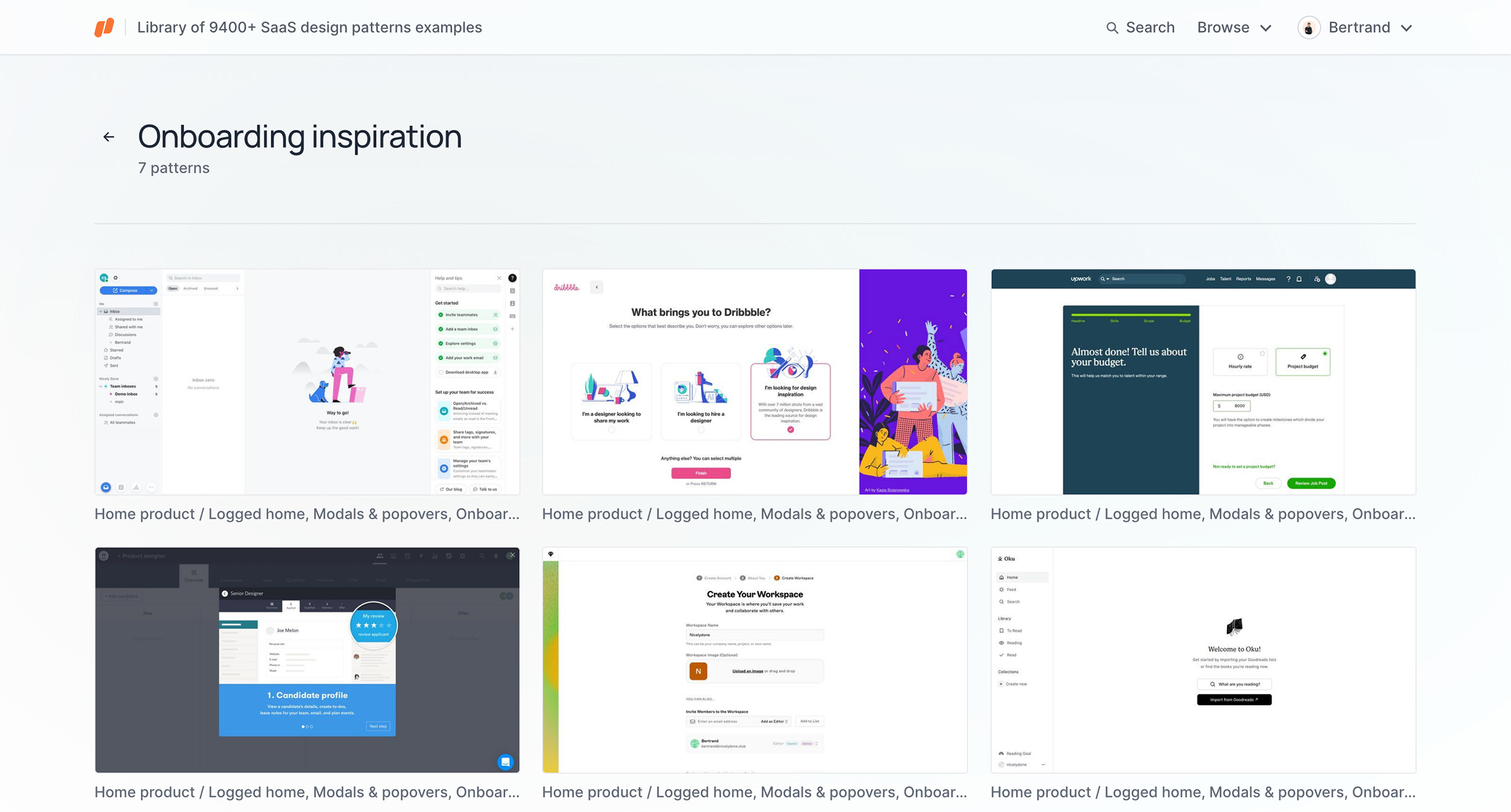 Pattern details
I quickly realized that when looking for inspiration (landing page UI inspiration for example) you quickly want to look a multiple screenshots and have them in different tabs so you can easily navigate through them.
With the current modal it was not very convenient that's why I've added a link on a pattern card that will open a new tab. On ⌘ (CMD) + Click (or CTRL + Click on windows) on a pattern detail card it will open it in a new tab.
Bonus for the stats lovers
Most visited products
Most visited patterns categories
---
Bertrand (@bertwitt)
Feel free to reach out (the contact link is in the footer)