Niclas Ernst
Niclas is a freelance designer & founder of Polygon, a startup studio for early stage startups based in Berlin, Germany.
---
How did you get started in your field?
When I was 10 or so years old, and YouTube was booming in Germany, I started following some of the local Gaming creators pretty intensely - to the point where I'd religiously get up in the morning before school and watch their videos. One YouTuber that I was really fond of also made videos on Photoshop and explained how to customise your channel's design (back when you could still do so to a large extent). That's how it all kind of kicked off for me. My parents got me the student edition of Photoshop for my birthday a while later and that's when I really started mingling with design.
In the beginning, I tried out everything - digital painting, illustrations, 3D design, logo design and so on - before I eventually landed on interfaces. A lot of the people I met on the Internet throughout that early time are still some of my closest friends, all are now respectively great artists or designers in their own field.
Eventually around the age of 14 or 15 I realised that I could make enough money designing websites to buy new skateboard decks every now and then - and that's what I did. I eventually found myself working with local agencies and all that time I'd spent working in my bedroom really started to compound.
I ended up working very closely with an agency that we later turned into Fintory. In the beginning there were around 4 people when I joined. I was just 16 at the time – and things started really taking off and getting traction. So very suddenly I found myself pitching an internal iOS app for Coca-Cola sales reps and a new digital product for Allianz. That's when I was kind of forced to make a choice - do I take the risk and go all in on what I love doing or do I just kind of wing it until I finish school?
During my first week of summer break before my final year in high school I got a call from my friend and, back then, boss - we had won both pitches. He wanted me to come in and lead both projects full-time. The alternative was staying in school, which I hated. There wasn't really a lot of hesitation on my part.
So I plunged in at the deep end. My summer break was spent doing user research in Berlin, London and Birmingham to kick-off the Coca-Cola project. I was later told by some of the senior managers and product owners at a team barbeque that they thought I was the intern when I first walked into the presentation room. I mean, I was basically a kid. I handed off the project after 17 months and the app is still being used by more than 7,000 sales reps all over Europe daily.
And suddenly I was a (very inexperienced) Product Designer.
While all of that was happening, we managed to grow the agency and eventually rebranded. After the projects I was leading finished, I started focusing on leading the design team that we'd built. Most of my time was spent on PM work, collaborating with our clients in workshops and working on internal processes and our team culture. So I turned from a then relatively experienced product designer into a very inexperienced Design Lead.
What's your current role?
I moved to Berlin in 2019 and now work as an independent design consultant. I primarily collaborate with promising early-stage startups. I love being hands-on, and for the companies I work with, I own most of the design process. Acting as a sparring partner for CEOs and CPOs, I help build out the first version of the product, whether it's entirely new, a pivot or an overhaul of the existing product.
A great example of such a collaboration is Attio, a new kind of team relationship workspace.
Shortly after I left Fintory in pursuit of more hands-on product work, I got a call from Nick, who'd been building CRM software with a small team in London and wanted to switch things up. So we met up for a two week sprint and basically built a vision for what would become Attio. I've been working with the team to create the full feature set since then and the app is currently in early-access.
I've also worked with other startups from the US, Canada and promising new ventures here in Berlin, taking products from zero to one. In my free time I mingle with product ideas that are a little less enterprise-oriented, some of which will launch throughout 2021.
Between the hands-on work, I also try to pay forward the opportunities that I was priviledged to have when I was younger - I actively try to connect founders with talented junior designers and advise designers on how to start their freelancing careers and deal with the less fun work that entails.
How do you describe your job to your friends & family?
Ha, that's a good one. I think my family will never fully understand what I do on a day to day basis. They know I work in design, and they know I'm self-employed - I don't think anyone there really understands the depths of the startup ecosystem. They've always been very supportive though by simply allowing me to go my own path.
When I told my mom I was quitting school, she was understandably concerned - my dad was the one who encouraged me to make a decision and go all in on one thing, either focus on school or go follow that dream.
A vast majority of my friends either followed my journey from very early on or are friends that I specifically made from working in the industry, so they're designers or founders themselves - though I'm always happy when we meet people who don't work in the tech bubble.
When I'm asked what I do, I usually just say I consult startups. It's either an interesting conversation starter or at least a little mysterious, haha - in my experience, when you say you're a designer, people either assume you build furniture or design clothes.
What does your typical day look like?
There's no such thing as a typical day and that's what I love about this field of work. I mean, yes, I get up in the morning and spend time with my girlfriend and our dog in the evening, but what happens between that is always exciting and challenging in different ways.
I used to try and get started working around 9 or 10 AM. That varies on whether I work out in the morning or had a long night. I worked from home before the pandemic and not much has changed in that regard - I try to structure my top priority items in the morning and sort my emails on my phone before I open my laptop. Throughout the day I cycle between my lounge chair and office depending on what kind of work I'm focusing on.
In the evening I try to wind down by going on a long walk with our dog, a 10-month-old Collie who needs a lot of physical and mental workout. After dinner I usually can't help myself diving back into work, because I'm a bit of a night owl and there are less interruptions at night – although I've recently tried to get up much earlier and move this work to the morning hours before the world wakes up. I don't expect that to continue outside of the pandemic with social events going on - also sometimes I need to take late meetings, because I'm working across a lot of timezones, but I try to avoid those.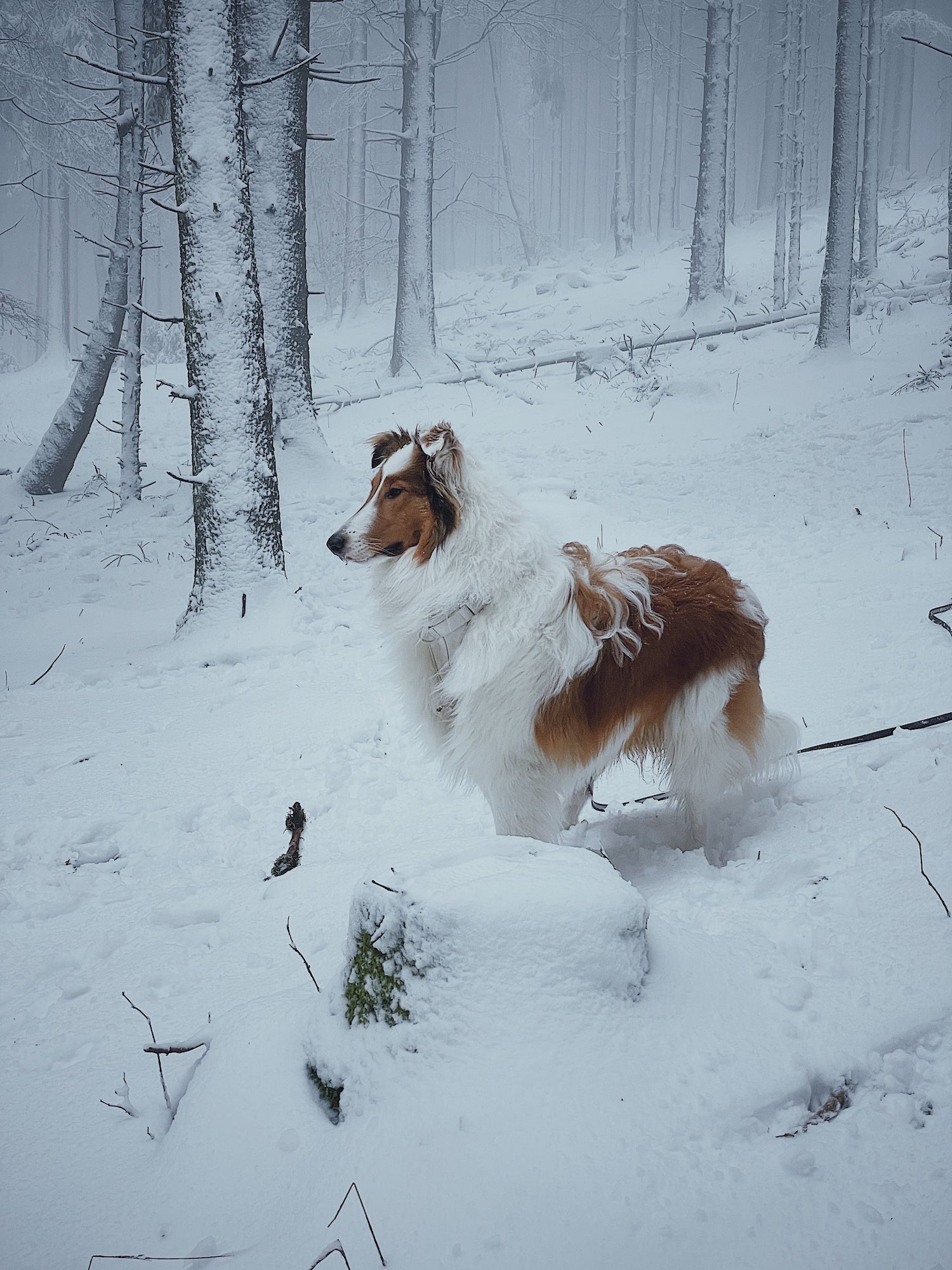 Can you share your work process?
Given that I do a lot of early-stage work, efficiency is usually at the forefront. Having worked across a variety of domains I can usually quickly connect the dots as to what an industry looks like and then dive a little deeper. I directly collaborate with founders, so it's very easy to get up to speed thanks to their immense amount of domain knowledge.
When we've defined what the vision for a piece of software is, I try to spend 1 to 2 weeks to build it out and turn it into a prototype of the core features. That usually helps get a sense for the look, feel and the core mechanisms of a product, and gives us something to work off and test with.
Once that initial bridge is crossed, I try to establish a very basic design system very quickly. Since we're usually in a situation where I own the entire design process up until a certain point, the initial version of that library is usually optimised for myself and the engineering team - without any bureaucracy around it. In the end, things need to look good in a browser or on a phone.
For complex features there's usually some sort of spec that comes together between myself, the engineering team and founders, and that then gets turned into an initial design iteration. Since speed is usually of importance, my prefered practice is to work off patterns that have proven to work in solving similar problems. If we're solving a novel problem, a first iteration will usually be a combination of patterns that come together as puzzle pieces. It's very hit or miss, but in the end you always kind of get it to work.
Once in code, there's a usually a bit of *pixelf***ing* involved - a term that one of the founders I work with coined based off an anecdote from their early days. I think it perfectly describes the sentiment of getting something to look just right.
How did your role evolve?
I think it all came together pretty organically. When I was 10 and picked up Photoshop for the first time, the mere complexity of it was super overwhelming, but also incredibly enticing - so I spent a very long time trying out all kinds of design work. And eventually I found that building interfaces is what I really enjoyed, especially because you eventually get to ship that work and people will hopefully benefit from it.
Working with agencies helped me understand the bigger picture and the startup ecosystem. It was a great opportunity to see a lot of startups in the making without directly being involved in the risk. And it taught me a lot about how these things work, even if it wasn't the reason I orginally got into design.
Of course, when I first opened Photoshop, I wouldn't have dreamed to one day run my own business, or lead a team of designers, or even turning it into a career at all. But after a while all the steps that led me there felt very logical.
And there's always a ton of luck involved - luck as in, preparation meets opportunity. I was lucky that I never missed an important DM that turned into a great connection. Or lucky that all the big projects I worked on always turned out alright. Lucky that I was surrounded by great people and mentors who helped me grow personally.
All these great opportunities are still out there - so we all have to keep doing the prep work and eventually get lucky.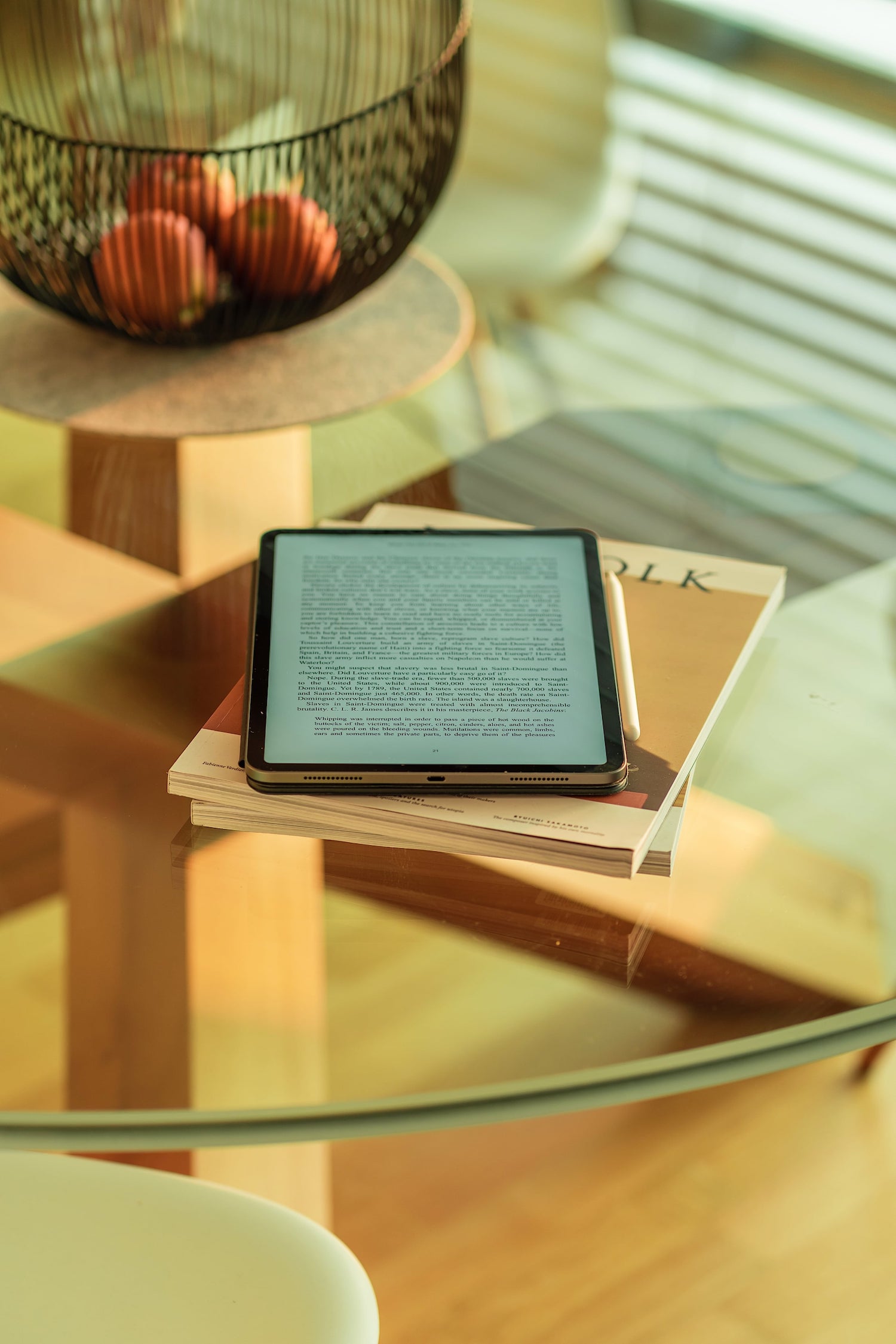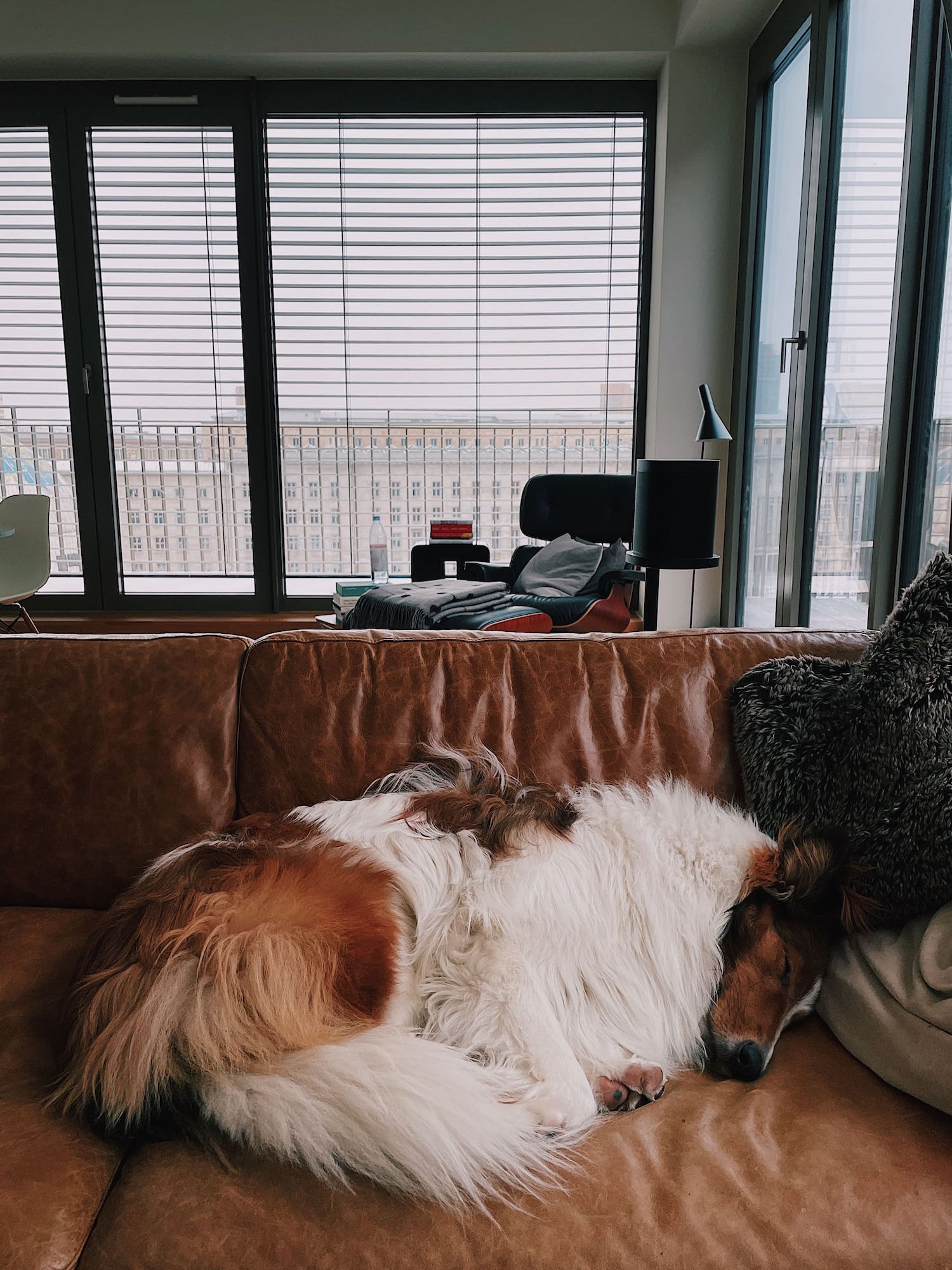 Where do you find your inspiration?
I used to scroll through Dribbble every day, but I feel the lack of realism on the platform has made it less of a good resource. If I use it, I try to search for a very specific key word to look at patterns. On top of that, I try to stay in touch with new products coming out and constantly try to keep my mental library of patterns up to date.
Speaking purely about getting in the right headspace, I like coming back to a problem after a long walk with our dog - it helps me to revisit things after a while and then just pump out a few more iterations when my head is less clouded.
Site's like Nicelydone are a great tool for making this compound knowledge accessible to everyone and can serve as a guideline to navigate the immense amount of potential solutions.
What does your workspace setup look like?
Like I said, I mostly switch between my lounge chair and my desk for creative work - I fail to stay in one place longer than 3 or 4 hours. Since remote work is becoming the standard over here and my girlfriend Jess is spending most of her days in the home office as well, we've recently built out an office setup with two basic Eiermann desks. She now uses my LG 4K monitors and I've treated myself to a Pro Display XDR which I've since completely fallen in love with.
Throughout the pandemic I ended up adding key lights and using my Sony Alpha 7III as a webcam - the video quality is truly stunning, though I will probably go back to using it for what it was meant for when the world starts opening up again.
My main work machine is a fully maxed out MacBook Pro 16". I use my iPad Pro for meeting notes sometimes, or when I have to scribble something up quickly, but it usually stays next to my bed for reading sessions.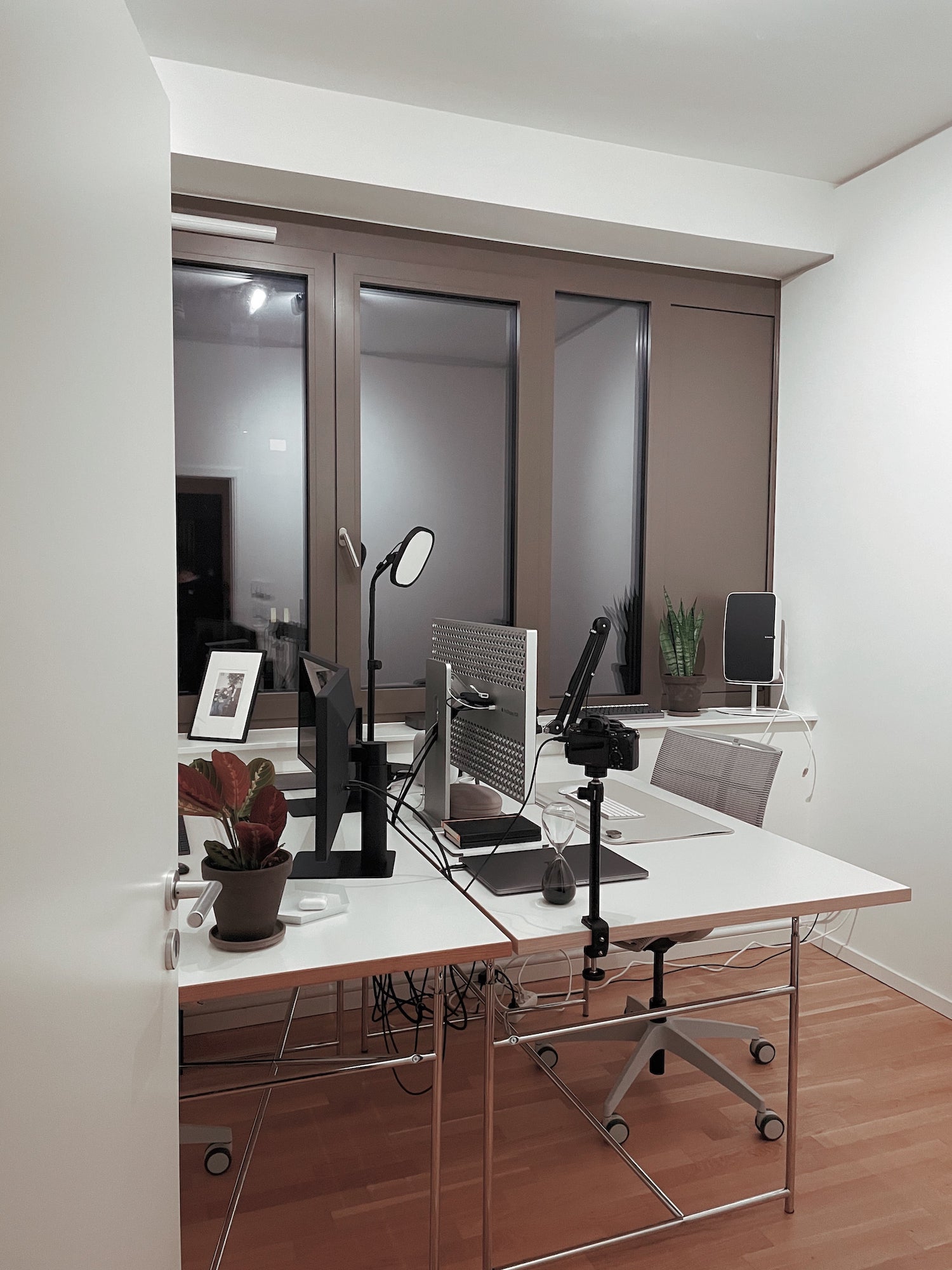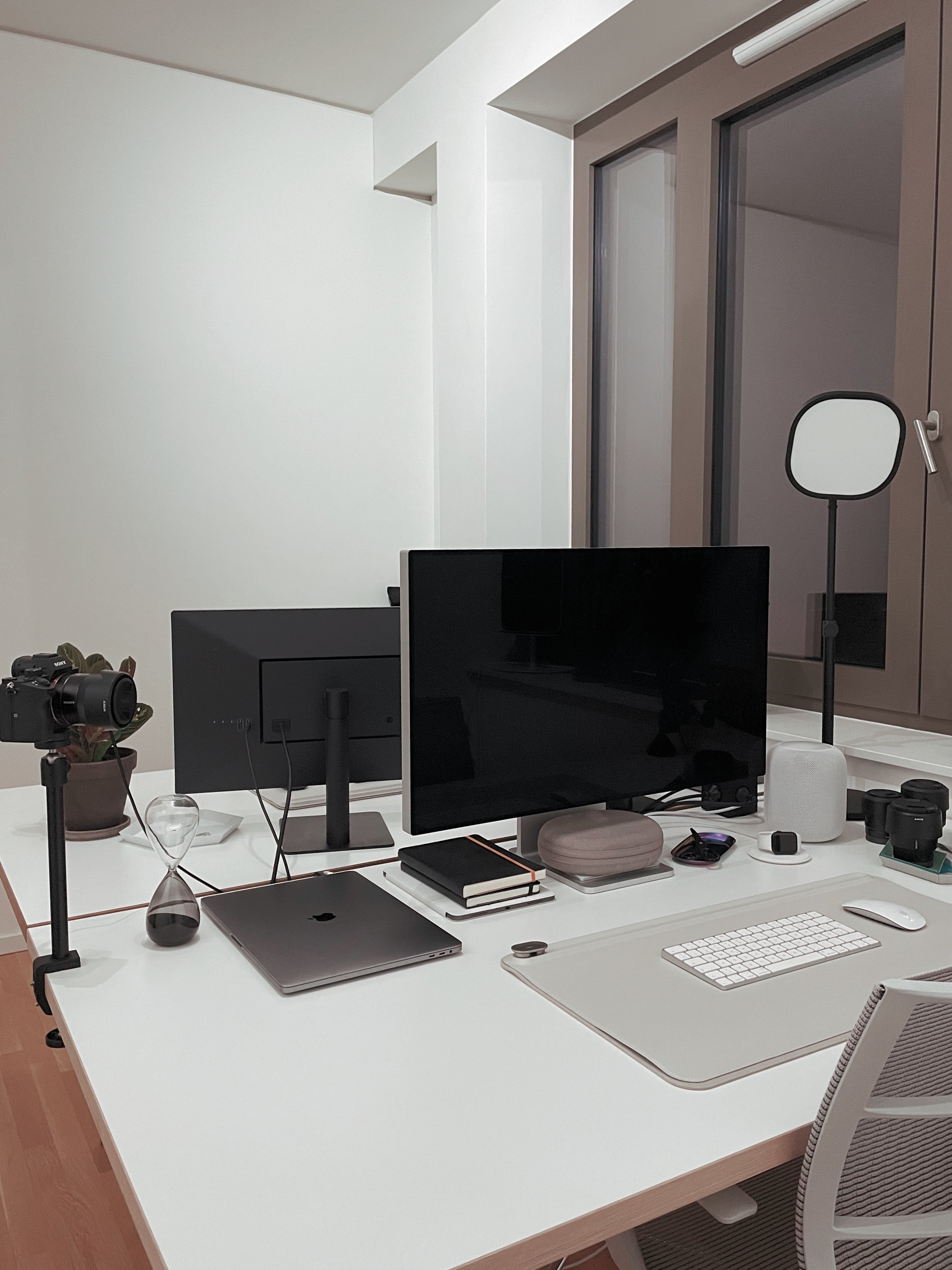 What are the tools you use the most daily?
Figma and Notion. I basically live in there and track everything from tasks, to documentation, to shared shopping lists. For email, I use Google Mail - I know, boring. I've started using Attio to track freelancers and leads, as it's much nicer to have a dedicated space to my network.
What's the project you're the most proud of in your career?
I can't really pinpoint a single project - I think there was always a natural progression and each and every one of them has had their own challenges.
Back in our agency days, there were a lot of exciting projects that each had a great effect on my learning. A few years ago we successfully did a test run for Allvest, a new investment product incubated by Allianz. We also helped the German insurtech Getsafe immensely raise their conversion rate on new insurance policies.
When I led the design for Coca-Cola it was all still very new to me and seemed quite intimidating at first. The mere scale of the project was very impressive, we were building a completely new app on top of Salesforce and the business case was very clear: each and every second we can save in a user flow would result in more appointments per day for the entire sales team. Establishing myself in that setup was challenging and navigating the bureaucracy of a large company was a great learning experience. Fortunately I had my good friend Marco as a sparring partner - I learned a lot about managing projects from him throughout the initial phase.
Can you share a failure that turned out as a learning experience?
When I started designing I was basically just a kid, and I've got to admit that I've only come to understand the operational side of this business to its full extent after going back to freelance work in 2019. I used to ignore or procrastinate on the boring parts - accounting and taxes, finance, strategy; quite frankly, I was pretty terrible at them. It took some hefty setbacks in those departments for me to actually grasp their importance and I've been sleeping much better ever since they are taken care of properly.
How do you grow in your field?
I think it comes down to acknowledging that you're never done learning. Design is an ever-evolving field and the hardware that we design for is still pretty new in the grand scheme of things. It's easy for designers to suffer from imposter syndrome - what helps me on a day to day basis is reminding myself that there is no set of rules and I'm pretty sure everyone is kind of just winging it.
In the end it comes down to showing up and getting the work done - I try to read a lot and generally stay in touch with the community but you can't grow without actually dragging around rectangles and text boxes all day. That will accumulate over time and you never know when a certain experience will become useful.
So stay open-minded, take risks and the rest will follow.
What are the top 3 objects you can't live without?
In no particular order: A MacBook, an iPhone, allowing me to do my job, and a collection of books I haven't read yet.
What are your top 3 favorite applications?
Figma and Notion. Most of my work revolves around the two and they're rock solid. The fact that I can't seem to come up with a third to go up there with them speaks for itself.
What you do when you're not in front of your computer?
When I'm not working, I spend time with friends or go out on long walks with my girlfriend, Jess and our dog, Leo. Spending a lot of quality time with him has been keeping us both sane throughout the pandemic after he joined our little family in June last year. I also really enjoy cars, but I haven't had one for a while - our new car is expected to come in April or May and I'm hoping to take some time off then to go on a few small roadtrips. And then obviously the usual designer hobbies - photography, interior design, etc..
What advice would you give to your younger self?
Don't let anyone ever tell you that you don't deserve what you want, or that you can't do a certain thing just because it's not common. If you always follow your gut and take a calculated risk here and there, it'll eventually all just work itself out.
Outro
Thank you for reading! If you enjoyed this interview you can follow Niclas on Twitter or on Dribbble.
← Read more interviews