Icons are like fonts and colors, they can give your website or your application a completly different style and first impression to your users. That's why I highly recommend spending a bit of time defining the style you're looking.
Great icons may replace words, they can play an important role in the information architecture of your web application or website.
Designing your own icon pack takes a lot of time and money. You'll probably scratch your head trying to find the right visual/balance for your idea. Hats off to every one working on their icon set!
The other way is to use an exisiting icon pack (free or paid) that will save you both time and money. If you're going with an existing pack you need to make sure you it'll cover all your needs and that have the rights to use them (and eventually edit them). Something great about some of them is that they're developer friendly. Meaning that our dear developers friends can use them super easily.
If you're thinking that paying for icons is a waste of money, think about the time it takes to create a proper set from scratch. Sure, you won't have a unique icon set but it's unbeatable for the price and can help you ship a website, an application quicker.
I'll list the most famous icon packs that are all over the internet as well but you'll have to scroll to the bottom to find them.
As much as I love icons, I can not emphasize enough on keeping the usage as essential as possible. Using icons for everything won't help for the readability of your web application or website.
Free icon packs
Internet is full of great resources and you can find some great free icon packs. My favorite (and also the one that you don't see everywhere) are listed below.
Iconic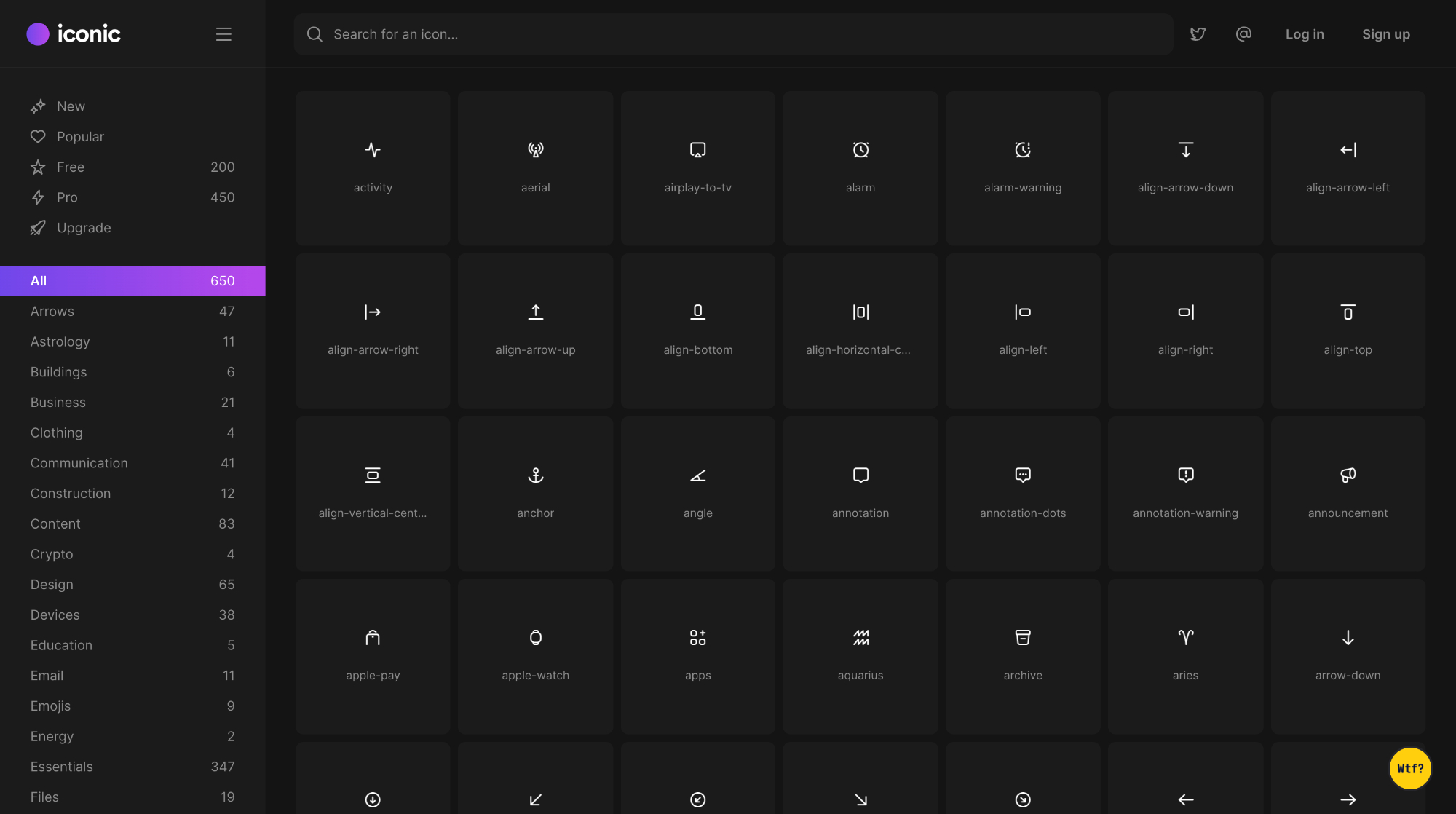 200 pixel perfect outline icons categorized that you can use on your project out of the box for free. If you need more you can purchase 450 more icons for $99 per year. Designed by James McDonald & Orman Clark
Bunch of icons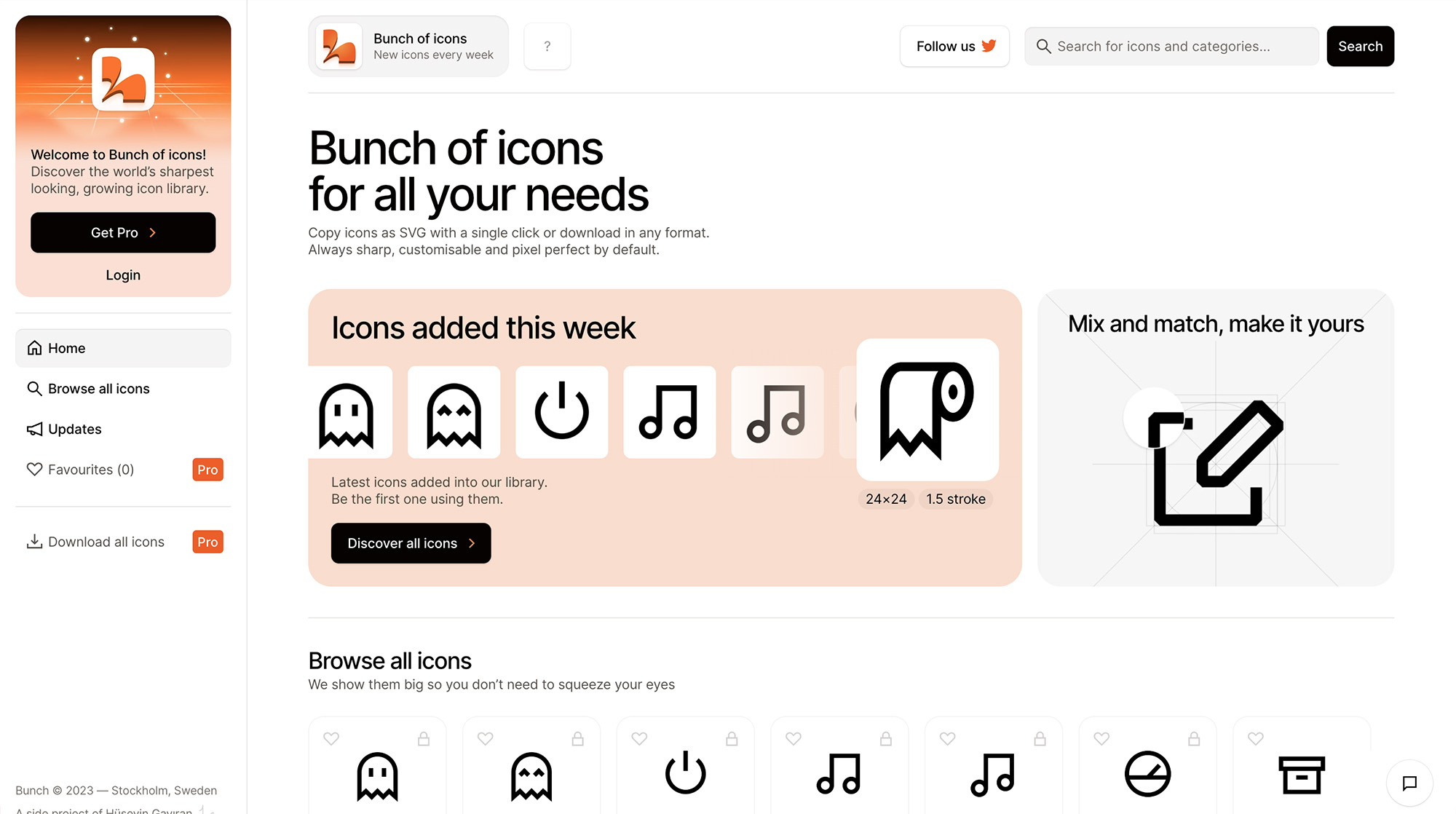 A fantastic growing collection of sleek, high-quality icons that are organized into different categories. You can use them on your project right away, and the best part is, a lot of them are completely free! Unlock them all for 49$ per year - Get it before the prices increases.
Designed by Hüseyin Gayıran
Iconoir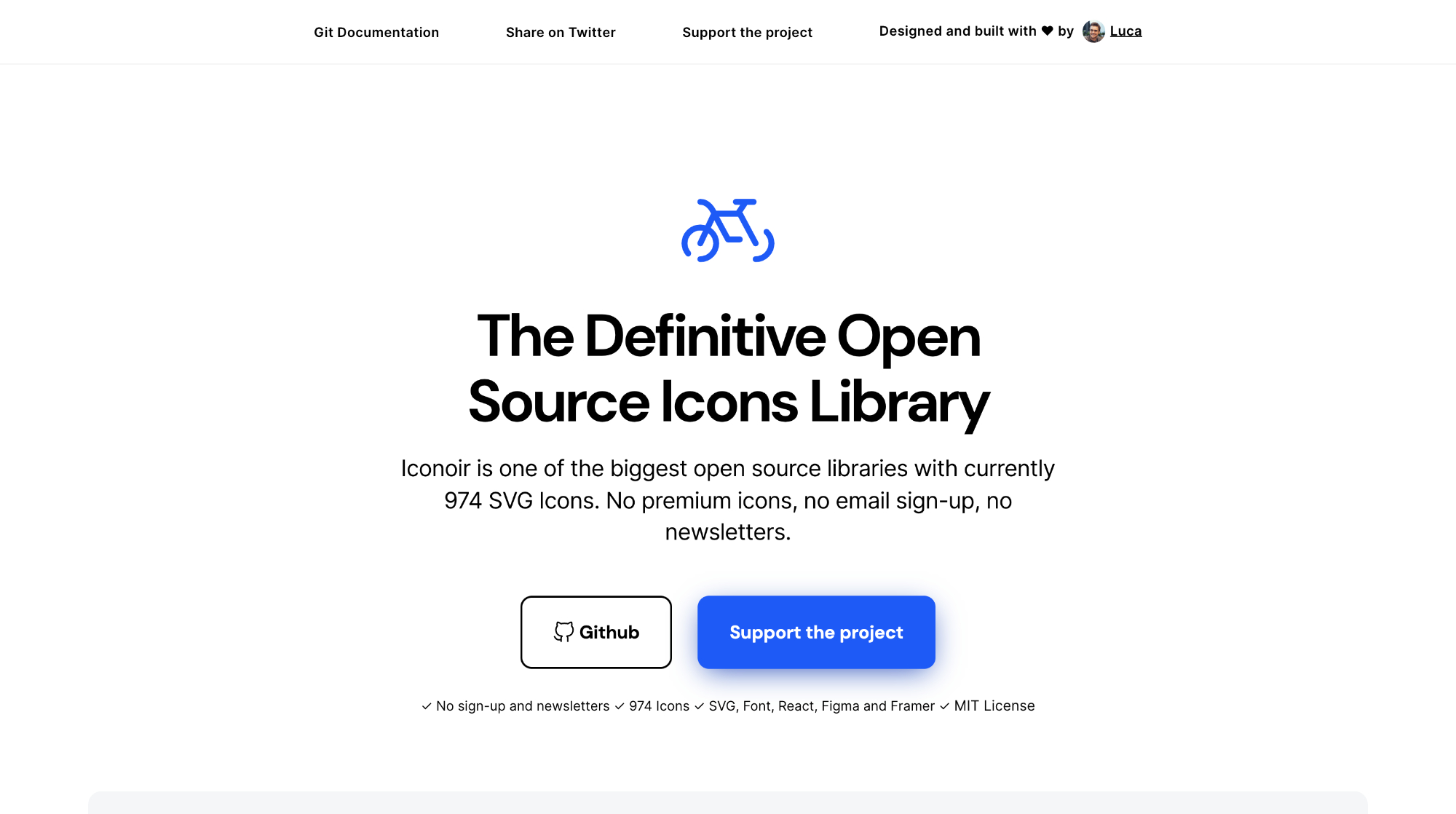 974 SVG Icons, open source for free. This is the work of Luca Burgio.
Hero icons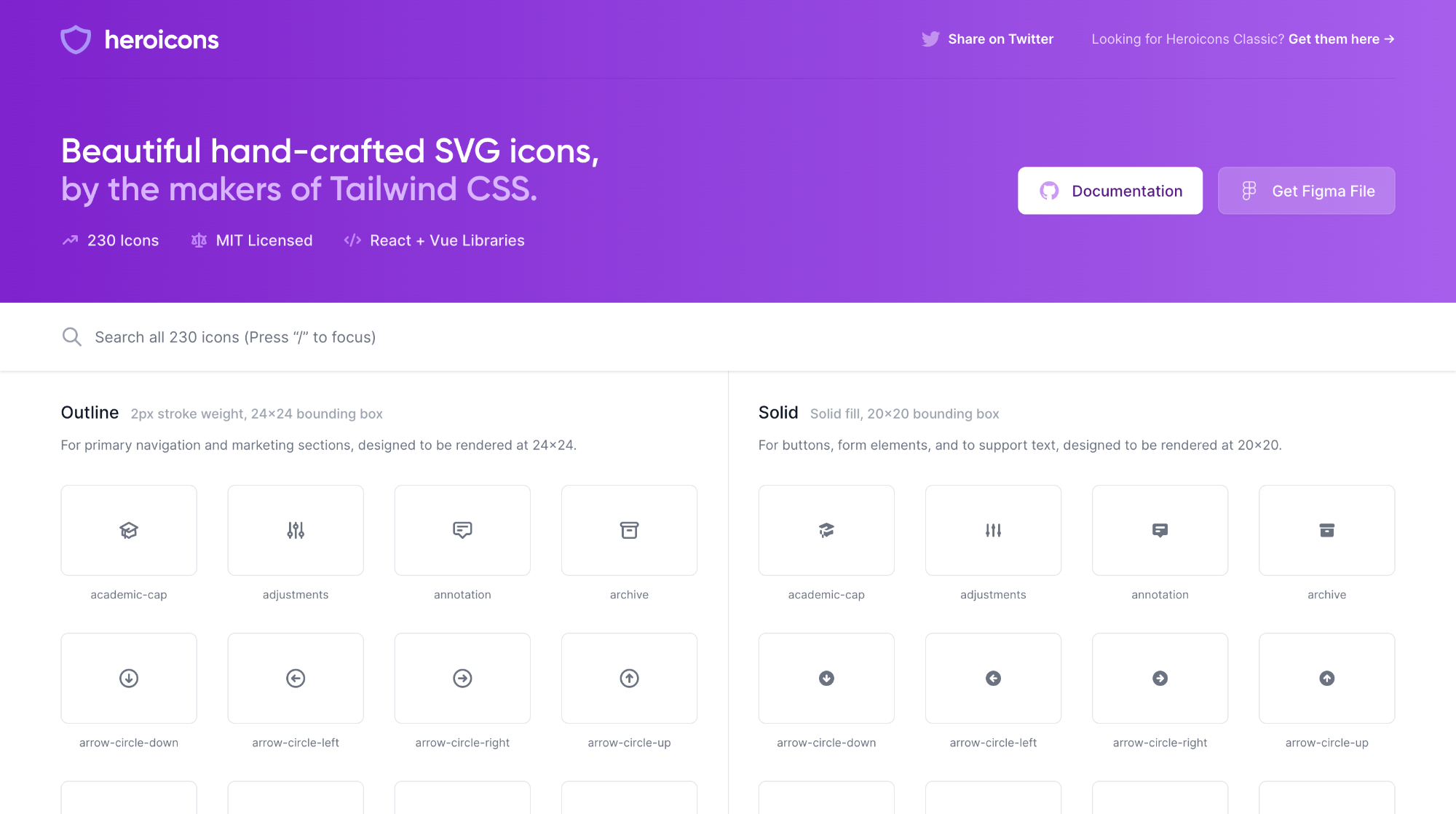 230 free SVG icons designed by Steve Schoger in outline and solid styles. Developers can directly use with React of Vue.js library and the Figma file available as well. Don't miss out this one!
Chunk Icons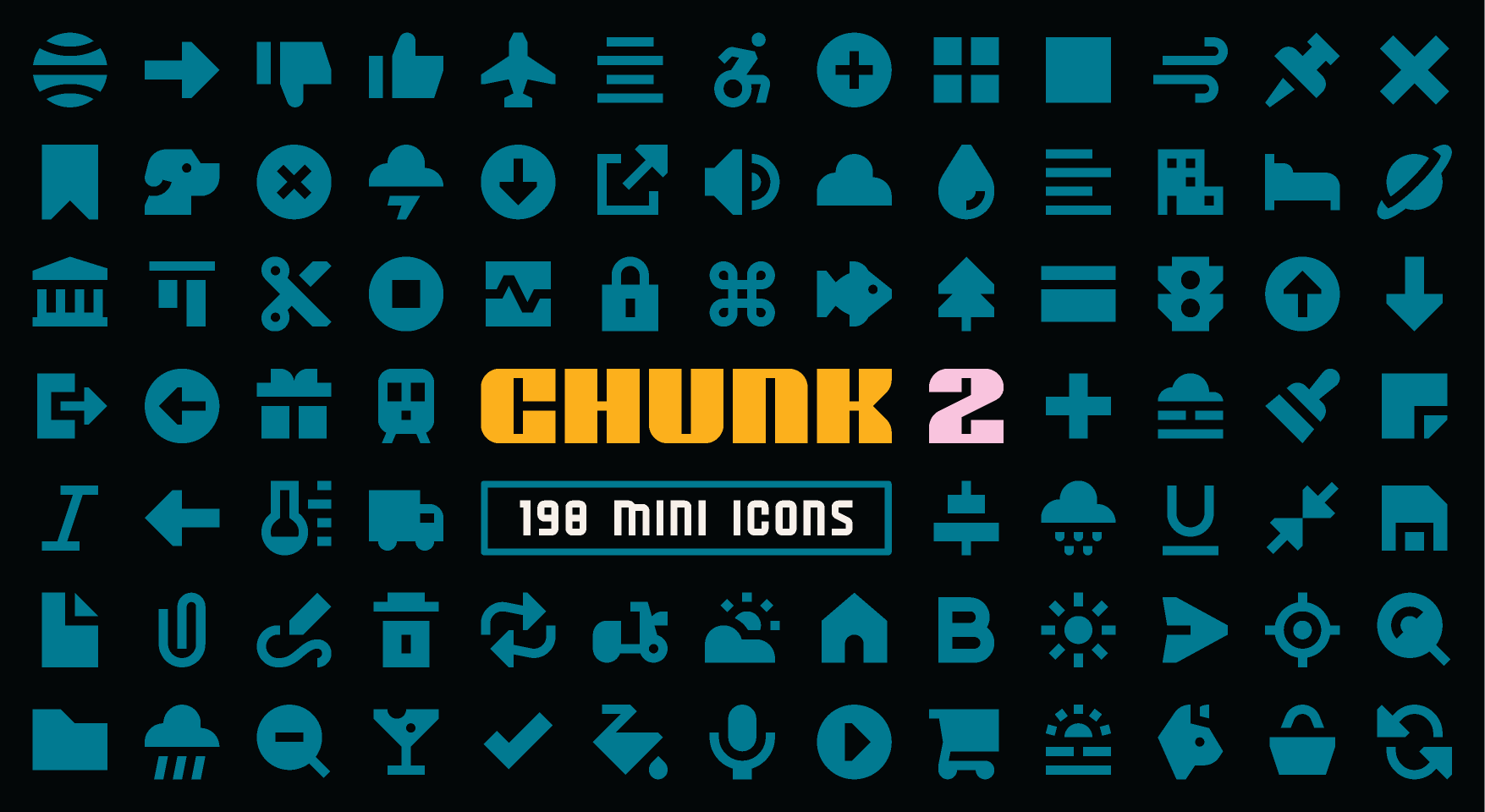 168 lovely icons with a unique touch, designed and regularly updated by Noah Jacobus.
Sargam Icons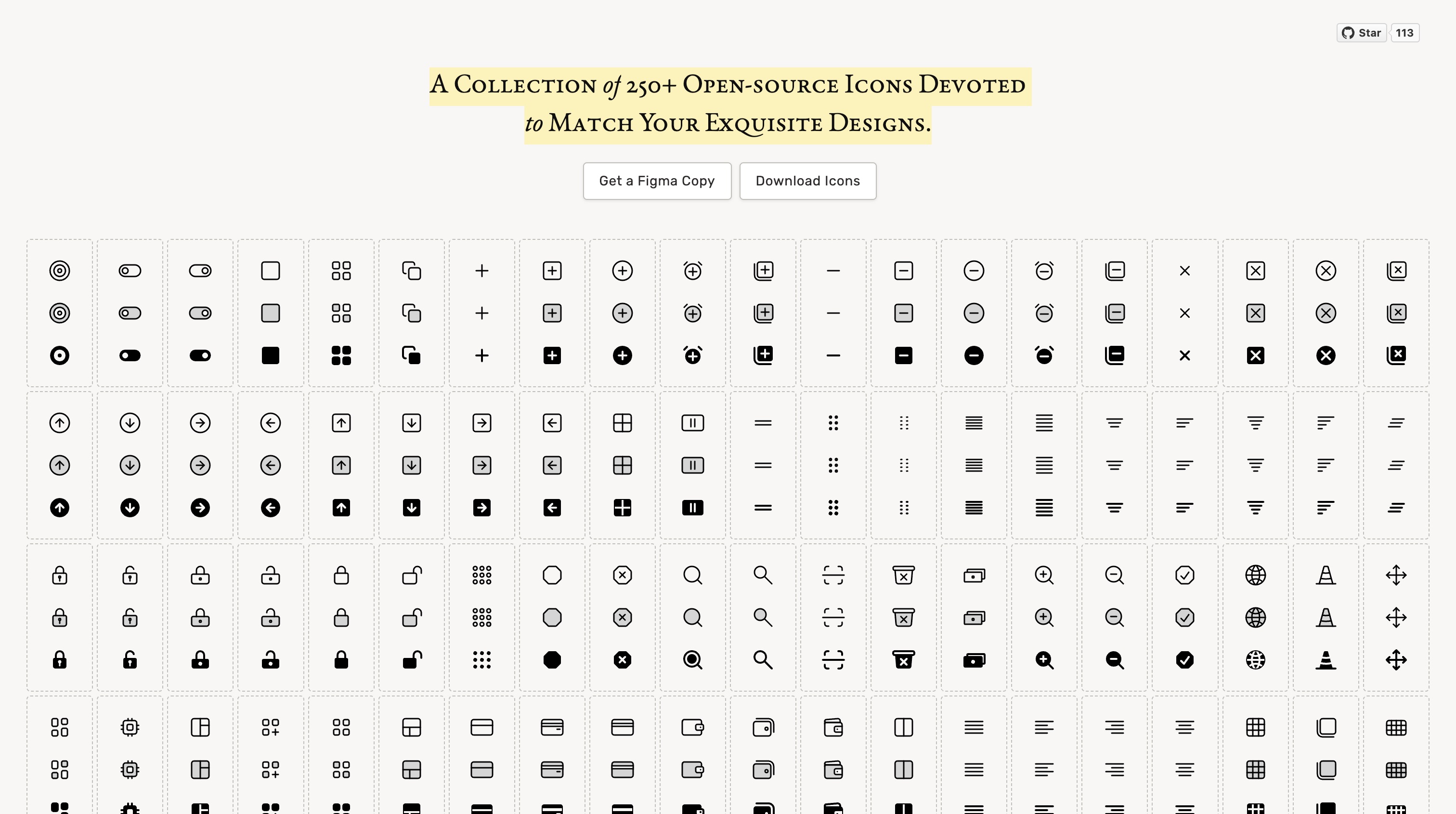 250+ minimalist icons designed on a 24 x 24 grid with simplicity, consistency, and flexibility in mind, to meet your essential web, app, and visual needs. Designed by Abhimanyu Rana.
Basicons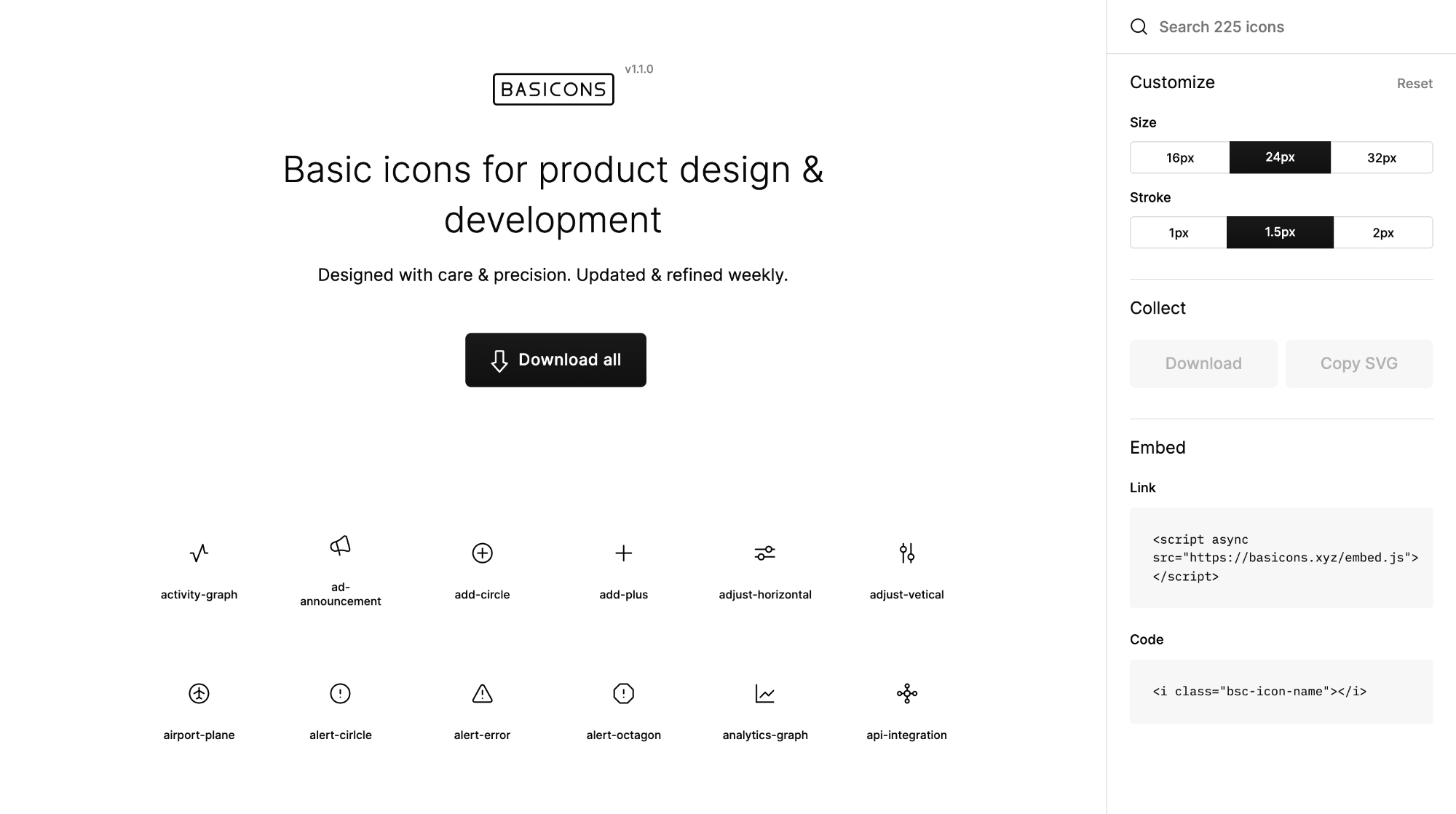 225 icons that you can customize based on your need. Define the size and stroke width you want and you're good to go! Made by Precious & Solomon.
Mono Icons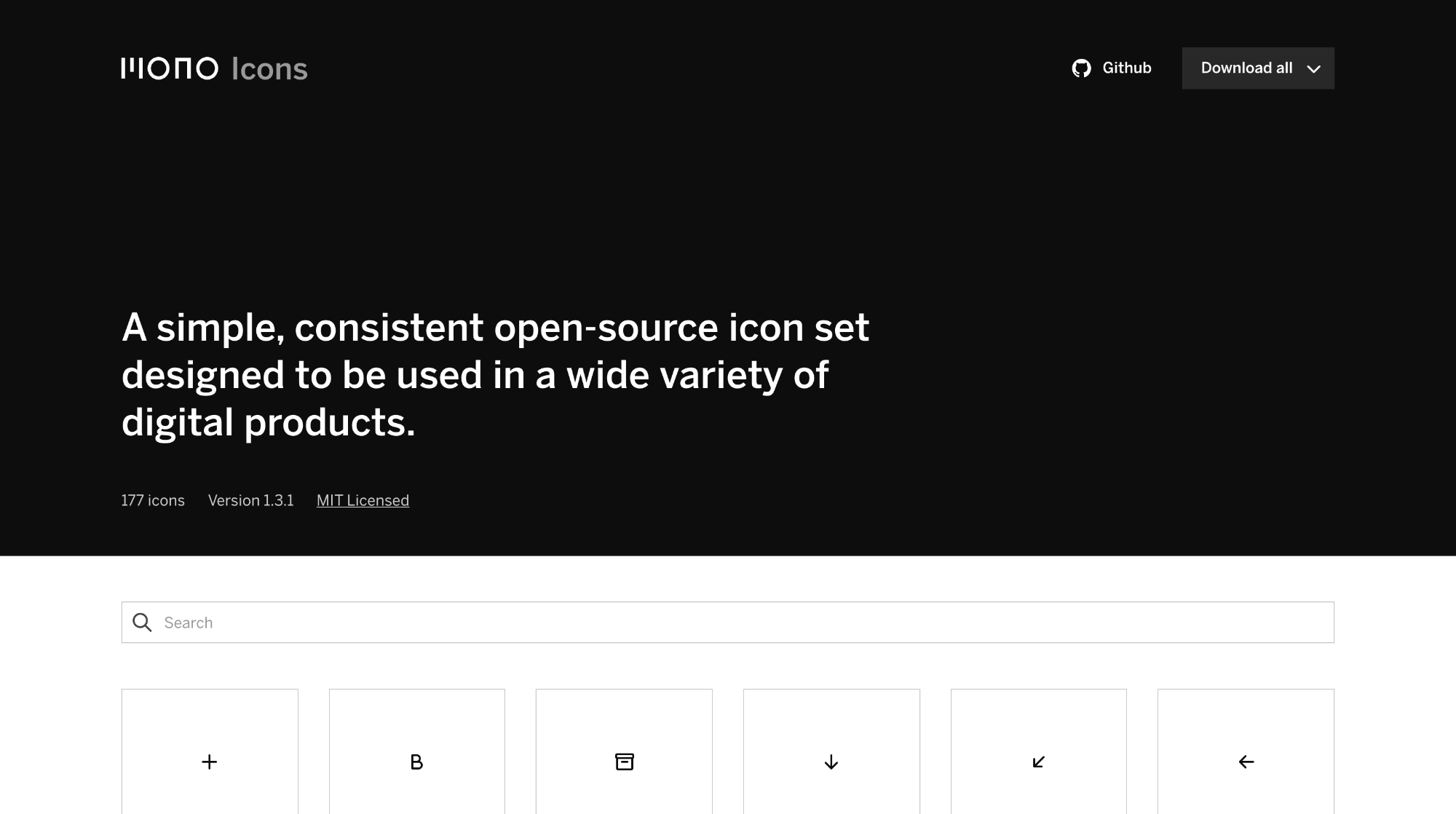 A set of 175+ simple and versatile icons that can blend easily in your next design.
Phosphor icons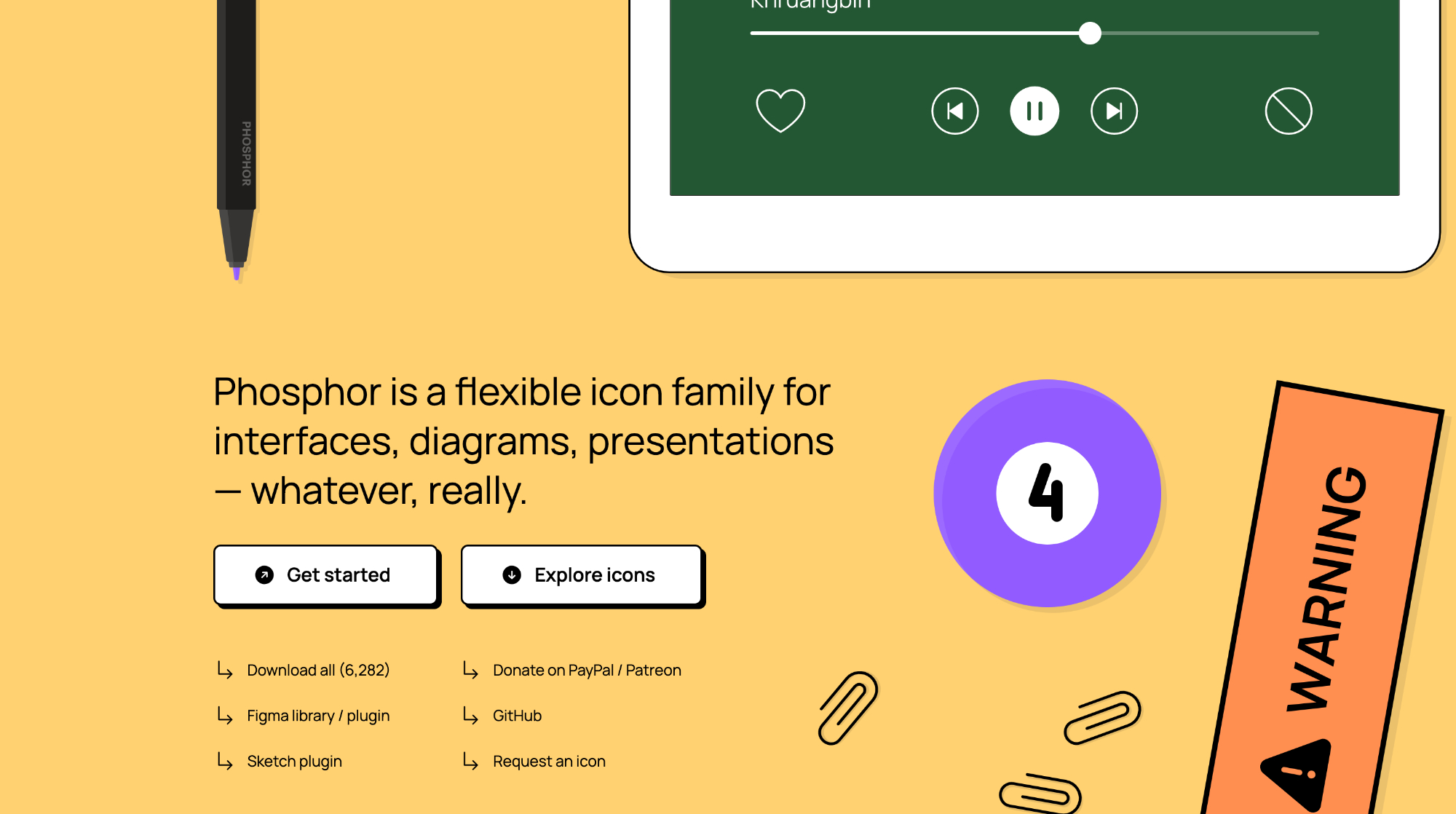 6000+ (!!) icons, probably one of the most complete icon pack of the list. You can find icons from the most famous tech brands (Whatsapp, Slack, Linkedin, Youtube...) but also some technical one such as the git actions (git branch, git commit,git merge etc..).
Radix icons
15x15 icons that you can use in your design applications (Figma, IconJar) but that can be used also by your developers with npm package.
Tabler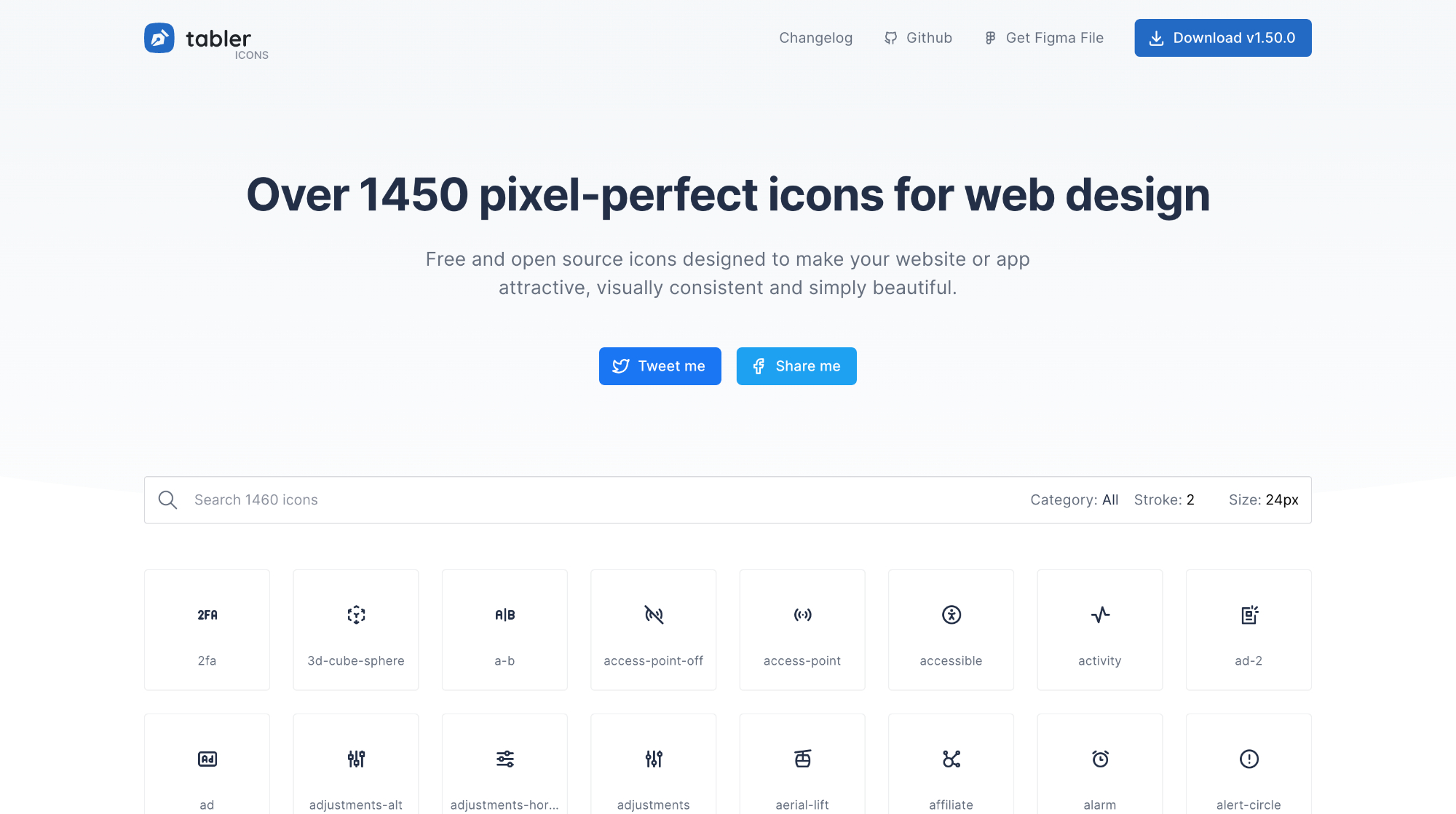 1500+ open source icons nicely designed by Paweł Kuna.
---
Premium icon packs (that worth their money)
Sometimes when you don't have the resources, time or money to design your own pack the best solution is to buy an icon pack on the internet. Find the best premium icon packs below.
Iconic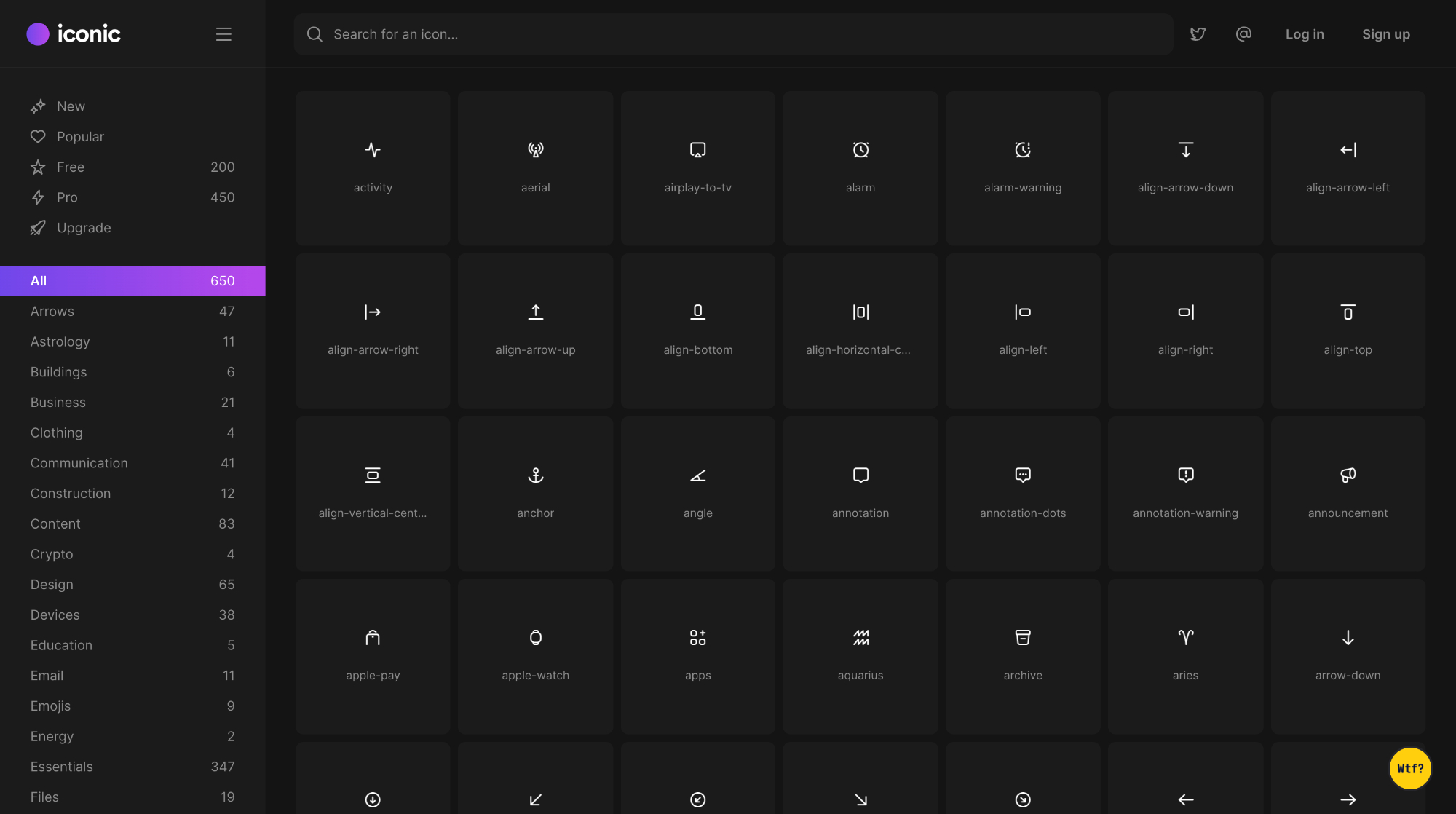 I've already mentionned Iconic above but if you need specific icons or need more icon, the whole icon set (450 more icons) that is updated weekly is available for for $99 per year. Designed by James McDonald & Orman Clark.
Central icons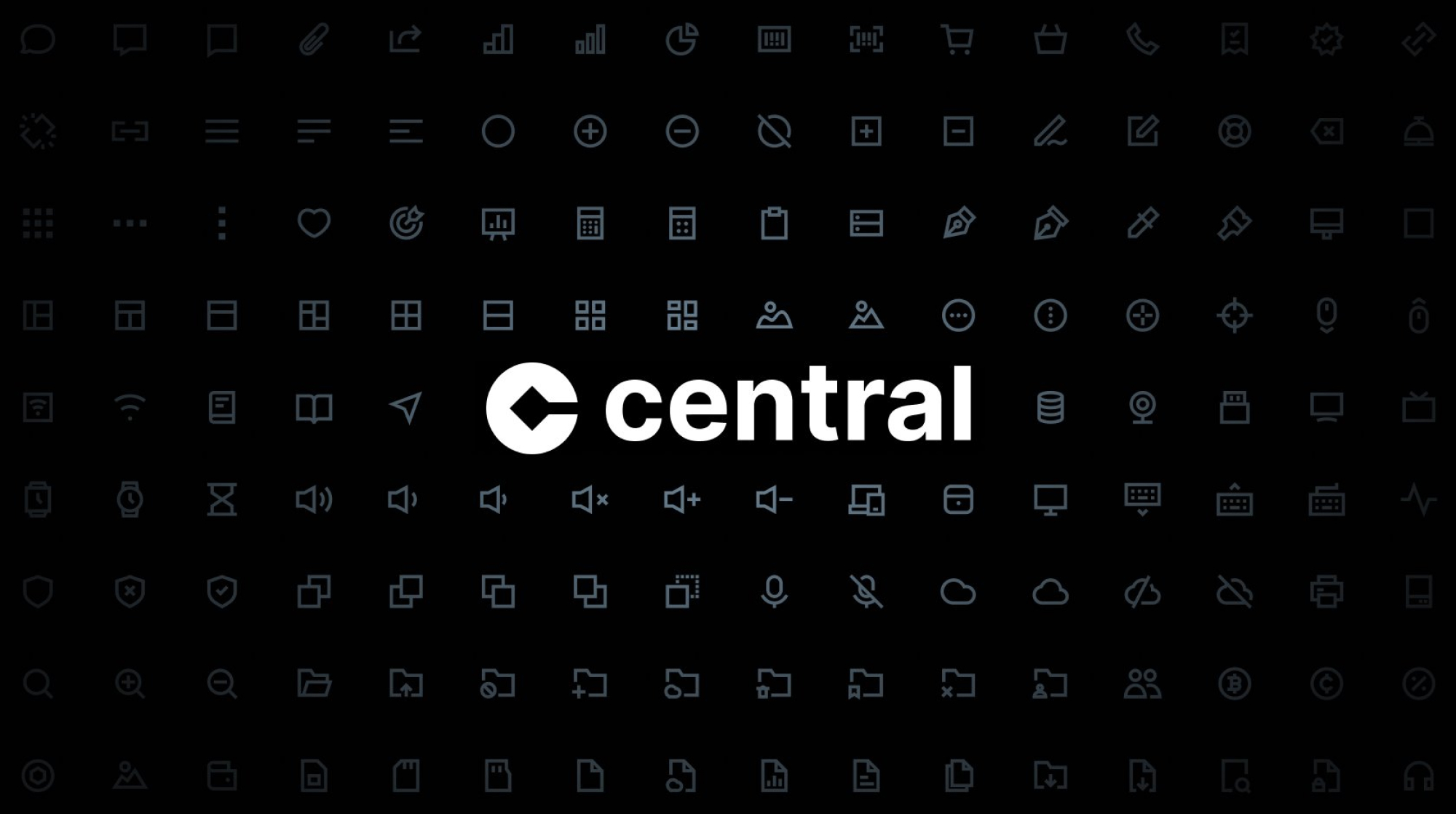 Central icons a simple and versatile icon set. With over 440 symbols in 30 variations each, you have more than 12,000 icons at your disposal. Designed by Iconists (Andreas Storm and Martin David).
Anron icons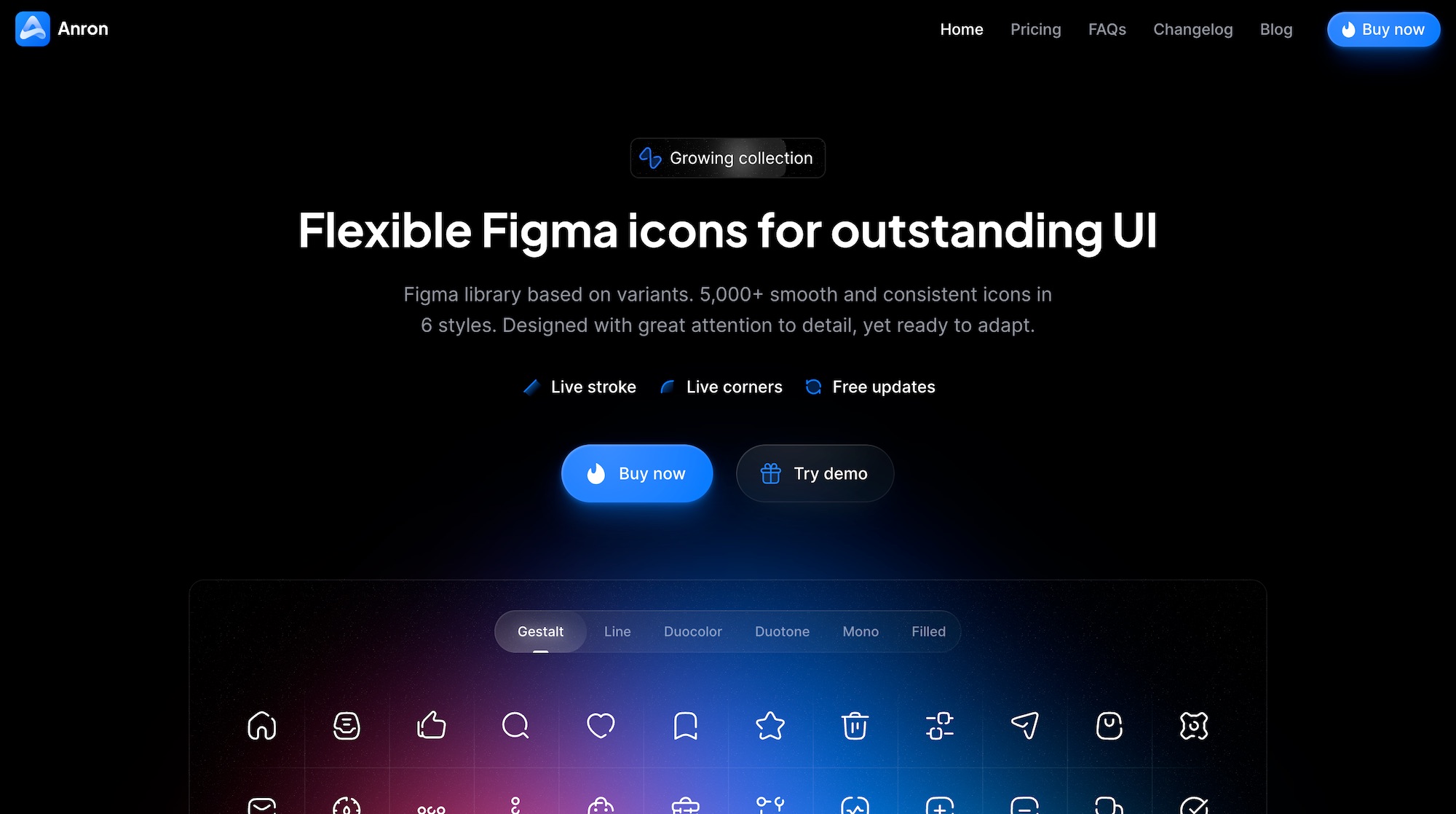 Anron icons (3800+ icons) comes in 5 styles that looks great and give you more flexbility. Figma file and IconJar (see below) set are included for $48. Designed by Anton Lapko.
Pixi icons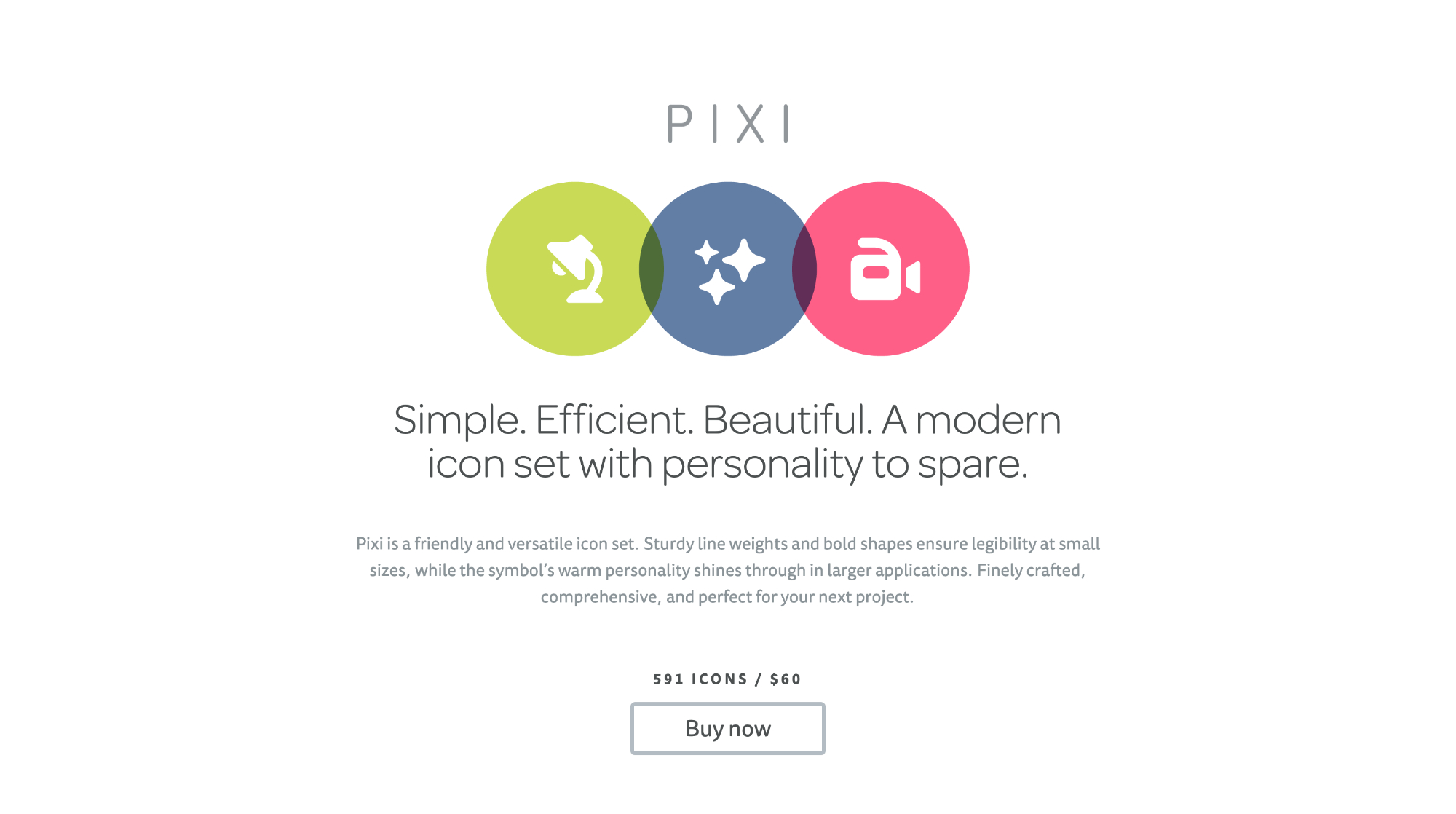 Designed by Scott Dunlap, Pixi icons is a set of rounded icons with character that will immediatly give a nice touch to your design. 591 icons $60.
The symbols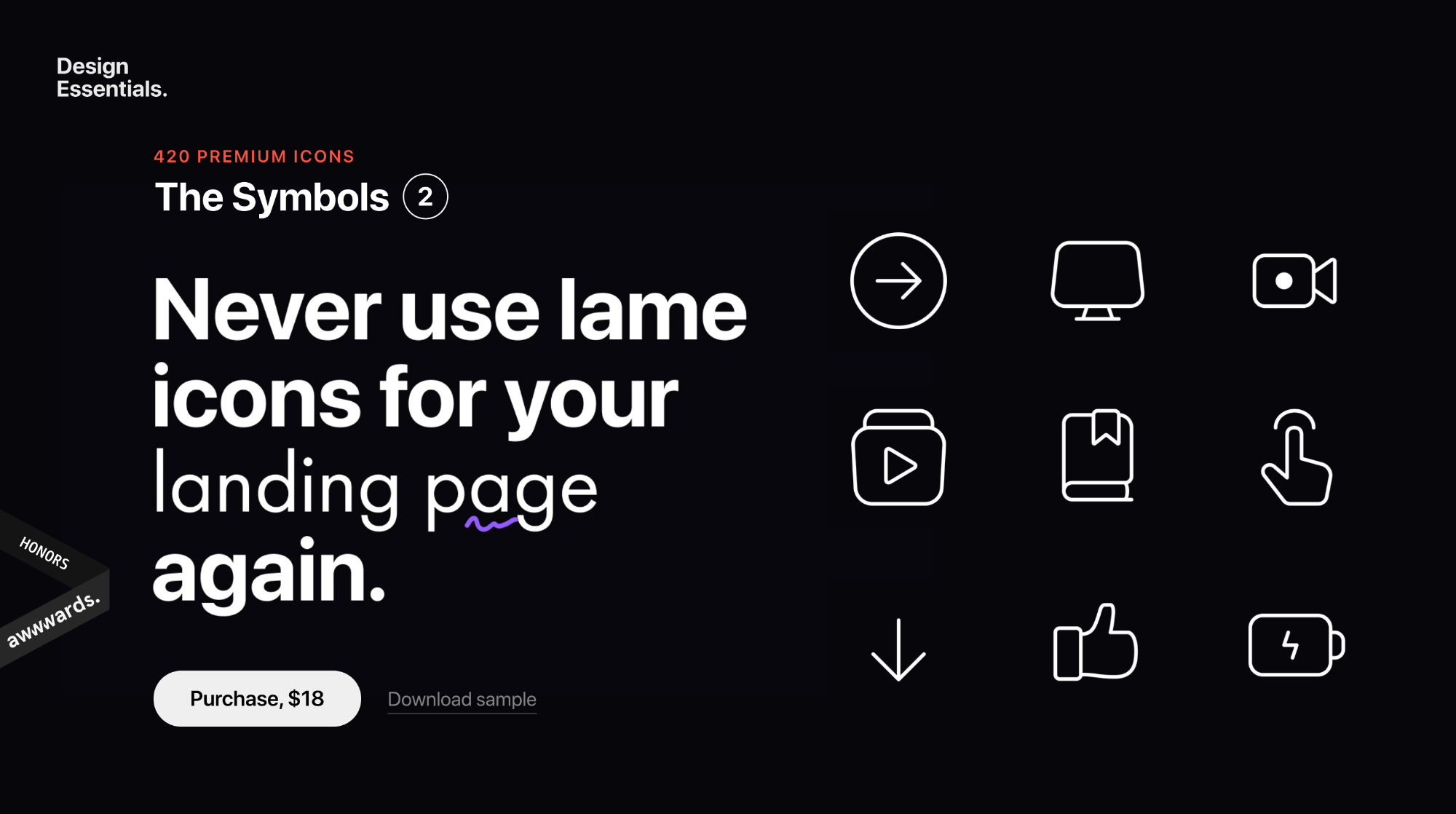 A 420 icon pack that comes with 2 styles (outlined and filled), for $18. For that price you'll get the Figma & Sketch files.
Icon manager applications
When you start looking for icons you can't stop! It's not convienent to browse them with your OS file system, that's why the populary of icon managers has rised over the last few years. If you're an icon addict, you should definitely check them out.
Iconset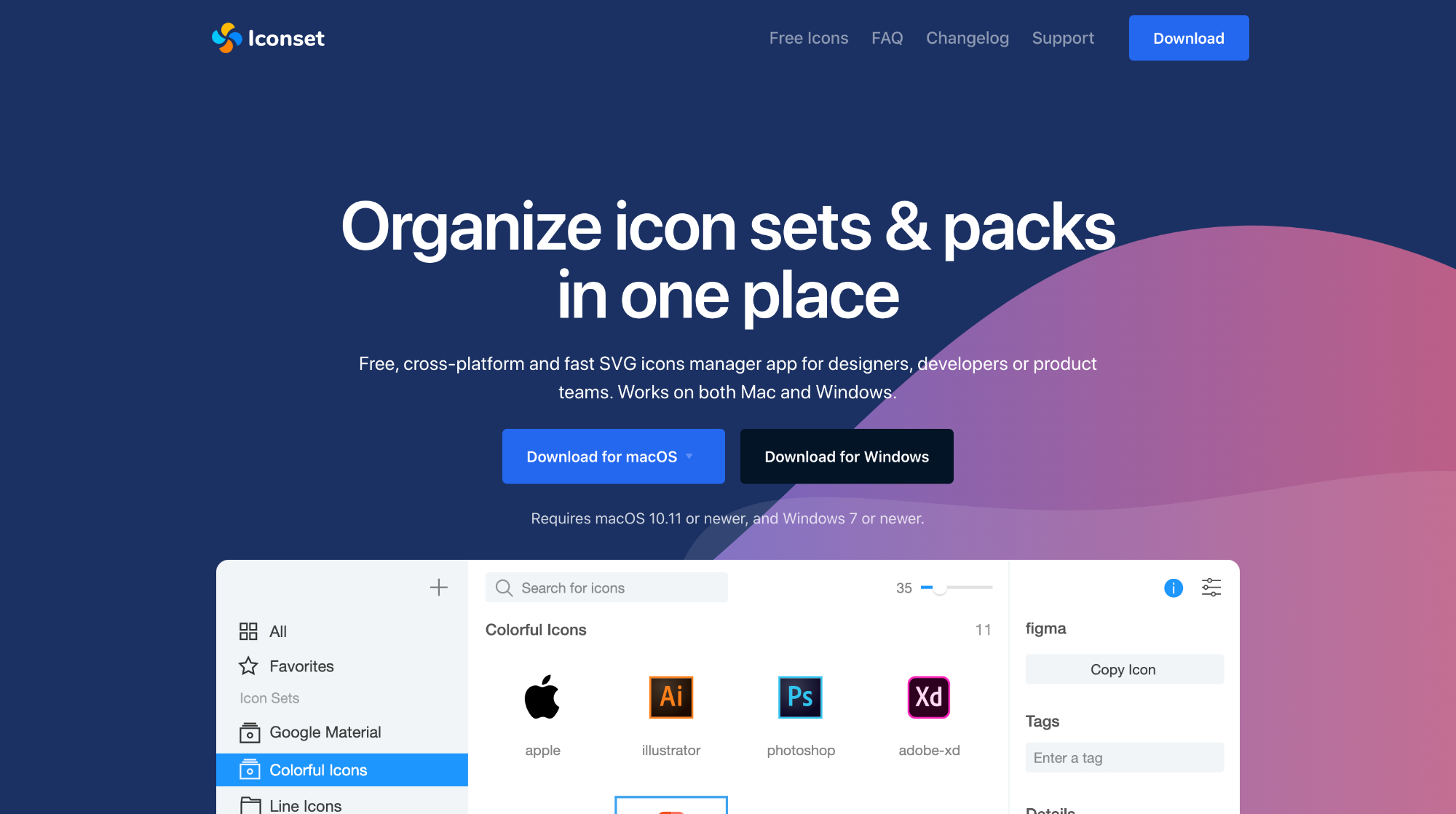 A free SVG icons manager app for designers, developers or product teams. Available on both Mac and Windows.
IconJar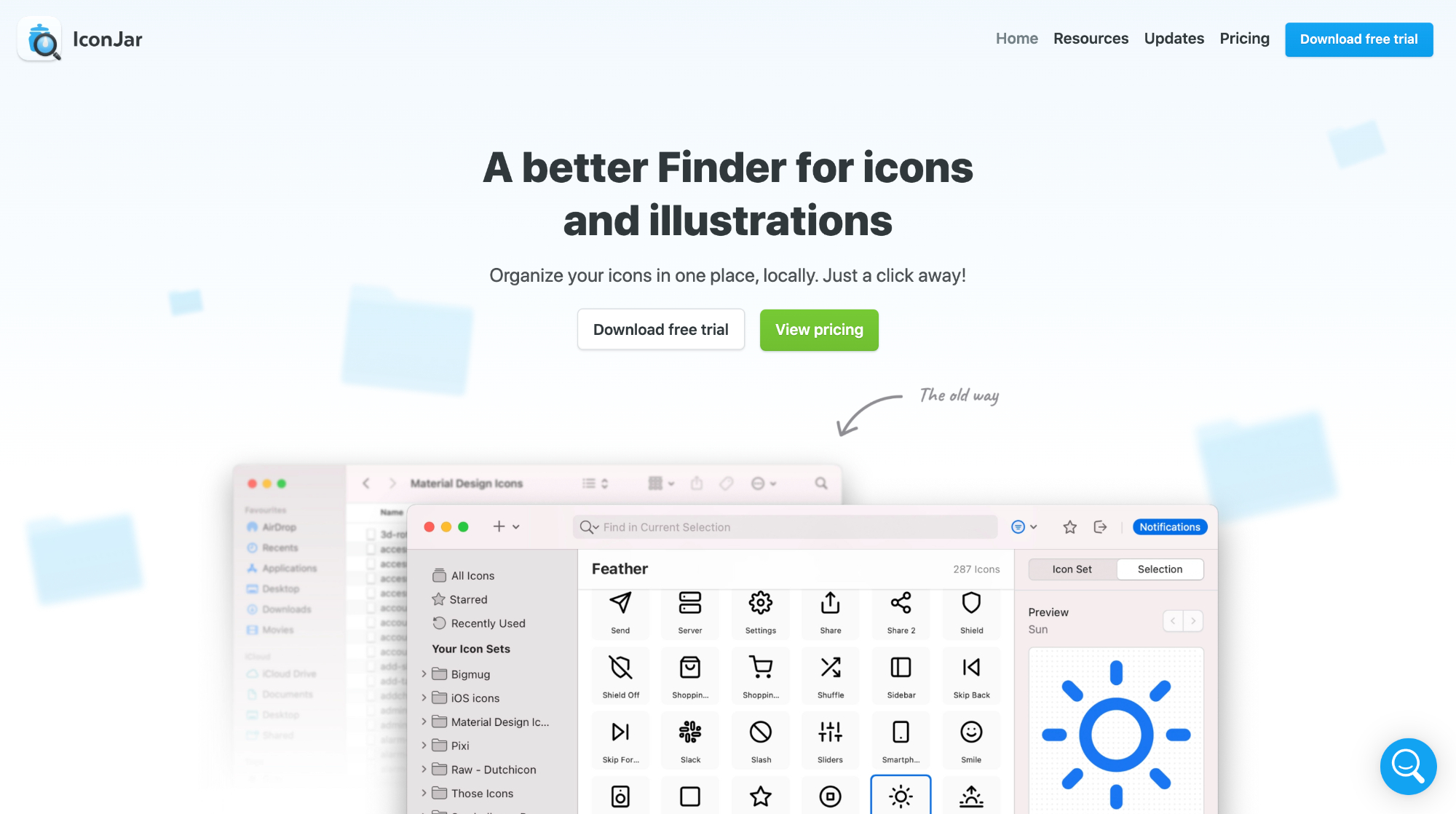 IconJar is a tool to organize your icons in one place, locally. Available on MacOs only.
Nucleo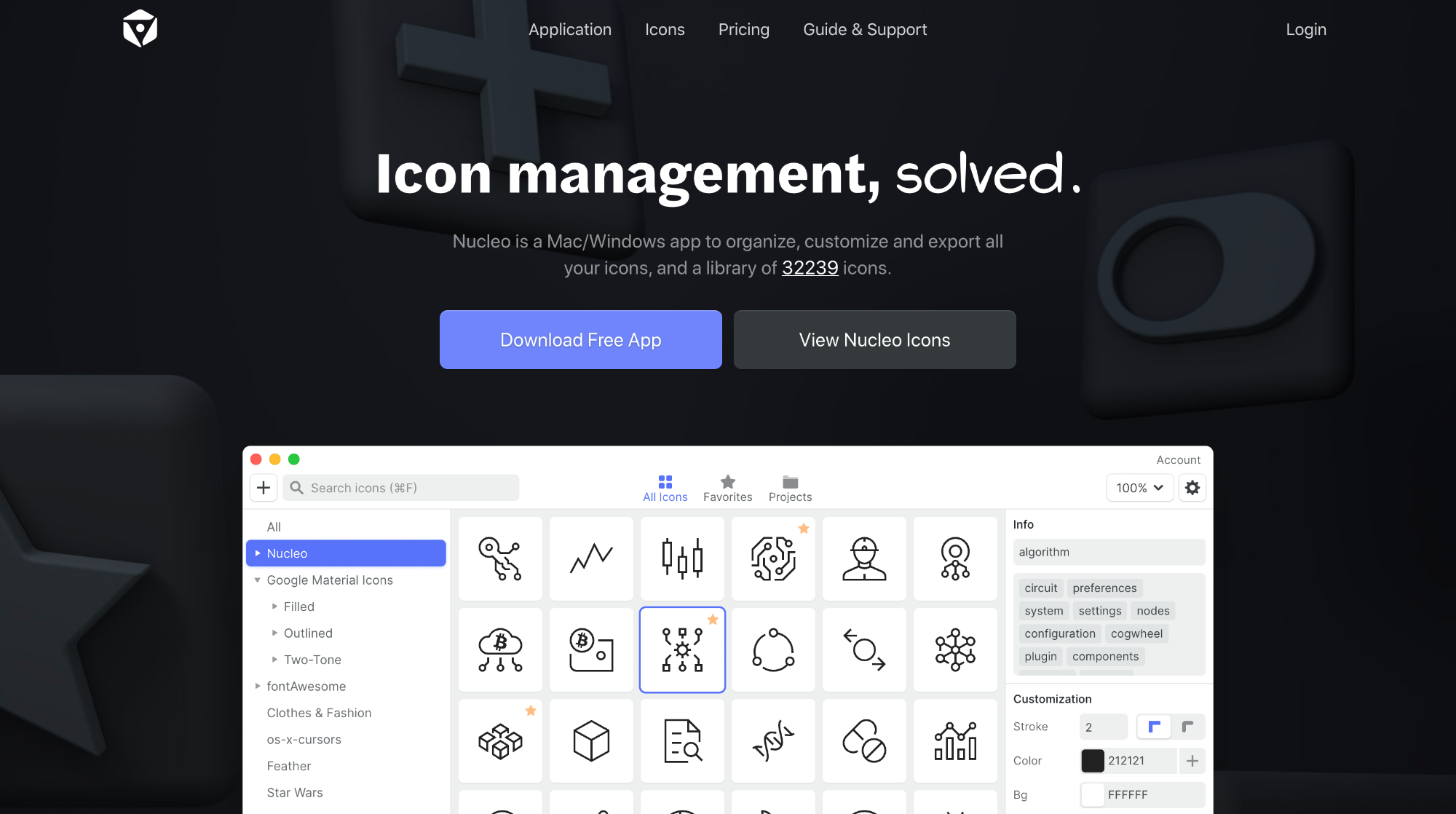 Nucleo is a mac & windows app to organize, customize and export all your icons. Note that with the application comes 32,000+ icons.
---
The "All over the internet" packs
They are great icon pack, you probably know them already but still they deserve to be mentioned here
That's it for today. I hope you discovered new icon sets and find some useful. Please make sure to check the licence before using them.
If you want to suggest new one, share them with me on twitter: @bertwitt